Institutional Demand Can't Keep Bitcoin Above $30K Says Guggenheim's Minerd
Institutional investment in Bitcoin is not enough on its own to justify Bitcoin's price levels said Guggenheim CIO Scott Minerd who predicts BTC will trend down below the $30K level.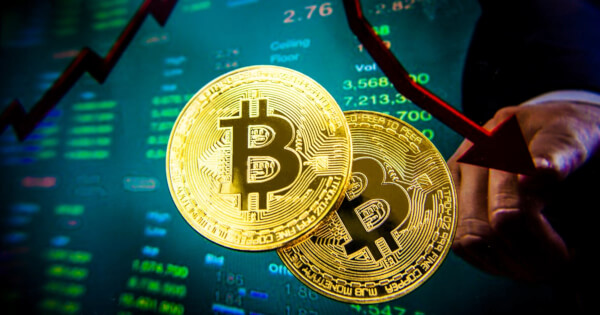 Despite reports of the surging institutional demand for Bitcoin, Guggenheim's Scott Minerd says these investors are not enough to keep the BTC price firmly above the $30,000 level.
In an interview with Bloomberg on Jan. 28, Miners said:
"Right now, the reality of the institutional demand that would support a US$35,000 price or even a US$30,000 price is just not there […] I don't think the investor base is big enough and deep enough right now to support this kind of valuation."
Minerd who manages over $310 billion in assets confirmed that he thinks Bitcoin is still a viable asset class in the long run. After making a huge prediction that BTC be worth $400,000 per coin in Dec.2020—Minerd said a month later on Jan. 20 that he felt that Bitcoin may have temporarily peaked and could retrace to US$20,000.
Institutional adoption has been the main narrative behind Bitcoin's incredible price rally throughout 2020, and BTC recorded and all-time high of almost US$42,000 at the start of the year before a steady fall back to near US$31,000.
Recently institutional giant Blackrock became the latest corporate behemoth to buy into the crypto and companies like MicroStategy and Square and have thrown huge amounts of cash into Bitcoin for their corporate treasuries.
Cryptocurrencies are not the only speculative area of the market that Minerd has his eye on, saying that the frothiness surrounding heavily shorted companies like GameStop Corp. will continue through the end of the first quarter.
Minerd said:
"It's not uncommon to see squeezes like this […] "Now that we have all these small investors in the market and they see this kind of momentum trade, they see the opportunity to make money and this is exactly the sort of frothiness that you would expect as you start to approach a market pop."
He added:
"While there's frothiness, while valuations are getting extended, these are poor timing tools […] So, this could go on for a quite awhile."
Despite the current consolidation in the Bitcoin market, SkyBridge Capital founder Anthony Scaramucci believes that it is the new age of micro investors. Retail traders are now increasingly shunning Wall Street and triggering bull runs in stocks like GameStop Inc., and this is positive for Bitcoin (BTC).
Furthermore, Crypto exchange Luno and brokerage OSL believes that Bitcoin is still in the right trajectory and set to hit $50,000 in the long term. As hedges against inflation continue to be sought out by investors, Bitcoin's neck-to-neck battle with gold as the better safe-haven asset continues.
The price of Bitcoin could receive a boost as the Federal Reserve (Fed) officials voted at the Federal Open Market Committee (FOMC) meeting on Wednesday to maintain federal fund rates near 0% and continue $120 billion per month in bond purchases while the economy heals. This would allow for similar market condition that aided Bitcoin's parabolic bull run in 2020 to continue.
A further boost to Bitcoin's price as data reveals that 100,000 BTC options are scheduled to expire on crypto exchange Deribit today, a bullish signal according to analysts.
Bitcoin price is currently trading at around $31,333 up from an intra-day low of $29,376 according to CoinMarketCap.
Image source: Shutterstock
Federal Reserve Votes to Keep Inflationary Monetary Conditions as US Economy Heals
Read More