Federal Reserve Votes to Keep Inflationary Monetary Conditions as US Economy Heals
Federal Reserve (Fed) officials voted at the Federal Open Market Committee (FOMC) meeting on Wednesday to maintain federal fund rates near 0% and continue $120 billion per month in bond purchases while the economy heals.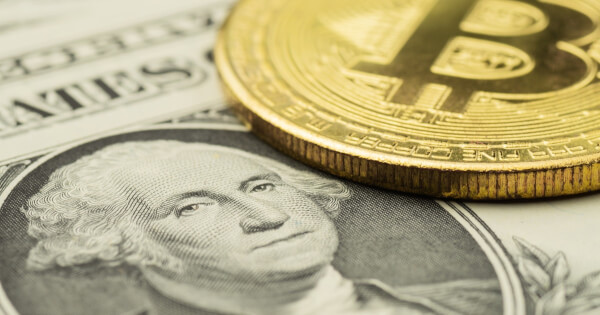 At the conclusion of its FOMC meeting on Wednesday, the United States central bank voted to keep its key overnight interest rate near zero. The Fed also plans to keep buying $80 billion of U.S. Treasury bonds and $40 billion of agency mortgage-backed securities every month.
Fed Chair Jerome Powell said that there was "great uncertainty ahead" with the United States economic outlook, and squashed speculation that the central bank would begin tapering its bond purchases. Powell said talks of tapering asset purchases were "premature" and the FED will "need to see actual progress" in the state of the economy before altering its accommodative monetary policy.
Powell said:
"The whole focus on exit is premature if I may say. We're focused on finishing the job we're doing, which is supporting the economy, giving the economy the support it needs."
The Fed has effectively voted to keep interest rates near zero and doubled down on its commitment to buying massive quantities of bonds each month—continuing the same economic conditions that have aided in the parabolic price rise of Bitcoin.
Bitcoin's growing status as a new form of digital gold and a hedge against inflation drew in huge institutional investment throughout 2020, which in turn triggered a retail frenzy at the start of January. The Bitcoin price rose from a low of around $4000 on 'Black Thursday' in March 2020, to a new all-time- high of $42,500 in January 2021.
And inflation is likely coming, which could be good news for Bitcoin maximalists. In further comments, Fed Chair Powell said that while the focus was on maintaining employment, allowing inflation to rise would be welcomed by the central bank. He said:
"I'm much more worried about falling short of a complete recovery and losing people's careers and lives that they built because they don't get back to work in time," Powell said. "I'm much more concerned about that than the possibility which exists of higher inflation […] Frankly, we'd welcome higher inflation."
Since the conclusion of the FOMC meeting, Bitcoin has continued to track sideways and the BTC price at the time of writing is $31,096 according to CoinMarketCap.
Image source: Shutterstock
Tesla Bull and ARK Invest CEO Cathie Wood Thinks more Tech Companies Will Eventually Buy Bitcoin
Read More