BlackRock Filings Signal the Giant Asset Management Firm Could Start Bitcoin Futures Trading
BlackRock Inc., the US multinational investment management corporation, has become the latest major financial institution to enter into the crypto space. The firm has filed documents with the United States Securities and Exchange Commission (SEC) indicating its potential move to start trading Bitcoin futures.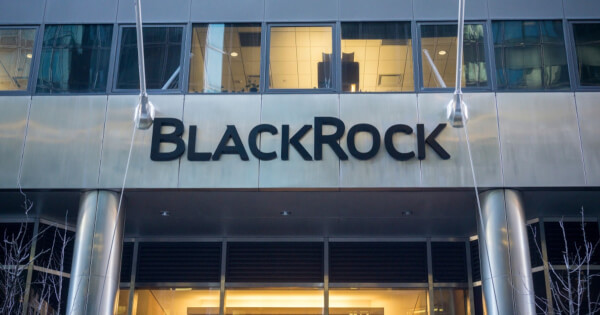 Prospect documents filed with the Commission on Wednesday, January 20, show that BlackRock would be investing cash-settled Bitcoin futures on exchanges registered with the Commodity Futures Trading Commission (CFTC).
However, BlackRock did not mention which commodity exchange it would choose to conduct Bitcoin futures purchases. Currently, derivatives giant CME Group is the only exchange registered with the CFTC that offers cash-settled Bitcoin futures.
The documents show two specific funds (the BlackRock Strategic Income Opportunities Portfolio and the BlackRock Global Allocation fund) that may now participate in the trading of Bitcoin futures.
The documents indicate that the specified BlackRock's funds may begin using derivative products, stating that these include currencies (including Bitcoin). However, the filings outlined risks associated with Bitcoin futures trading, such as illiquidity risks because of the "relatively new" market. Regulatory changes, valuation and volatility risks could affect the price and therefore adversely impact the performance of the funds.
BlackRock is the world's largest asset manager with over $7.8 trillion assets under management. In 2018, reports showed that BlackRock created a working group to explore ways the company could take advantage of the rapidly growing crypto market.
Bitcoin Capturing the Professional Investing Class
Financial markets are attracted to move to the crypto space. Bitcoin has become a rich hunting ground. Better performance of Bitcoin is drawing institutions like asset managers and banks to dive deeper into the space. Bitcoin has a higher return on a one, three, and ten-year basis than any other asset class. When returns are extremely high, investors attempt to make their way to move in.
While large trading companies expand in cryptocurrency, trading patterns have shifted. Instead of profiting from pricing inefficiencies, big firms now look to supply prices to exchanges where most retail clients trade, and make money from the spread between offers and bids.
Image source: Shutterstock
Bitcoin Price Consolidates as Ethereum Price Surges to Hit All Time High
Read More