Ripple (XRP) Charges Past $1.00 and Becomes the Fourth-Largest Cryptocurrency
The price of Ripple (XRP) has soared for two consecutive days. Yesterday, XRP surged past the psychological threshold of $1.00. This is the first time since March 2018 that the altcoin has surpassed $1.00. The bulls have significant strength and brought XRP to a key technical level.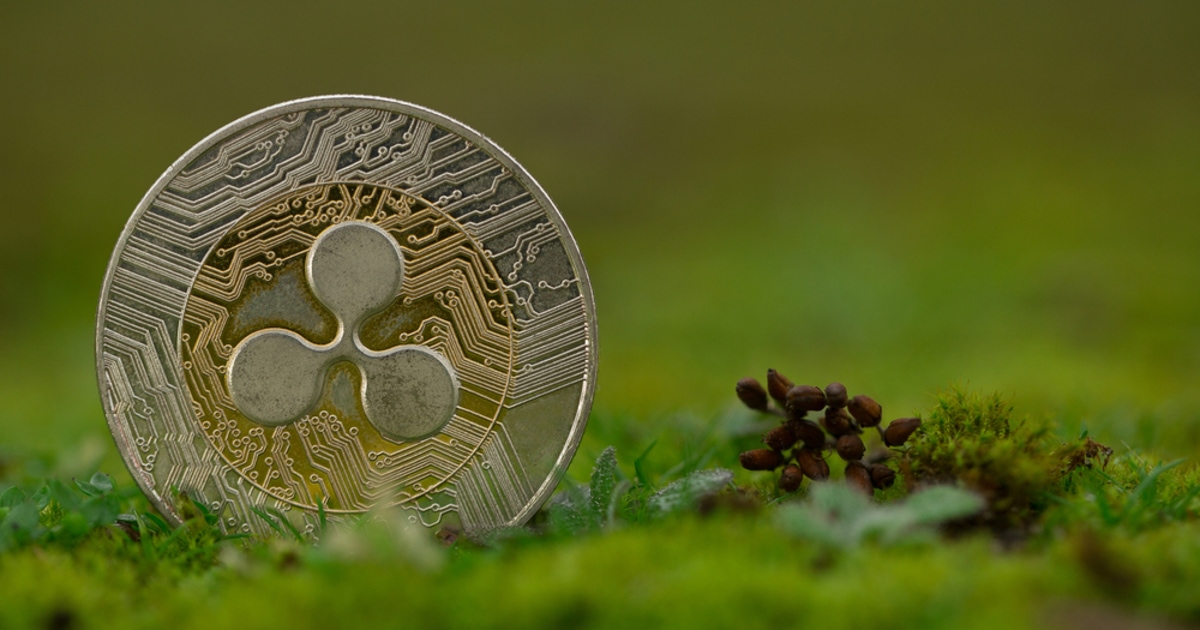 According to CoinMarketCap, Ripple overtook the stablecoin Tether (USDT) and became the fourth-largest cryptocurrency currently with a market cap of $48,938,812,910.
XRP has grown by 87.81% within a week. At the time of writing, Ripple is trading at $1.05.
Previously, the Securities and Exchange Commission (SEC) initiated legal proceedings against XRP's parent company Ripple and its lead executives, arguing that XRP is an unregistered security and that lead executives illegally raised funds by issuing unlicensed securities through XRP.
Currently, after yesterday's discovery hearing, Ripple has been granted access to the SEC's internal documents on crypto, which will provide clarity on how the SEC determines whether a crypto asset is a security or not.
XRP's bullish momentum is a pleasant surprise for many, although its current trading price is still far from its all-time high of $3.32, set on January 4, 2018. If Ripple can emerge victorious in the current lawsuit it faces and American investors are allowed to buy XRP again, this may push XRP's price relatively higher. Investors' fear of missing out (FOMO) may also tap in and propel XRP on another surge.
Ripple (XRP) Price Analysis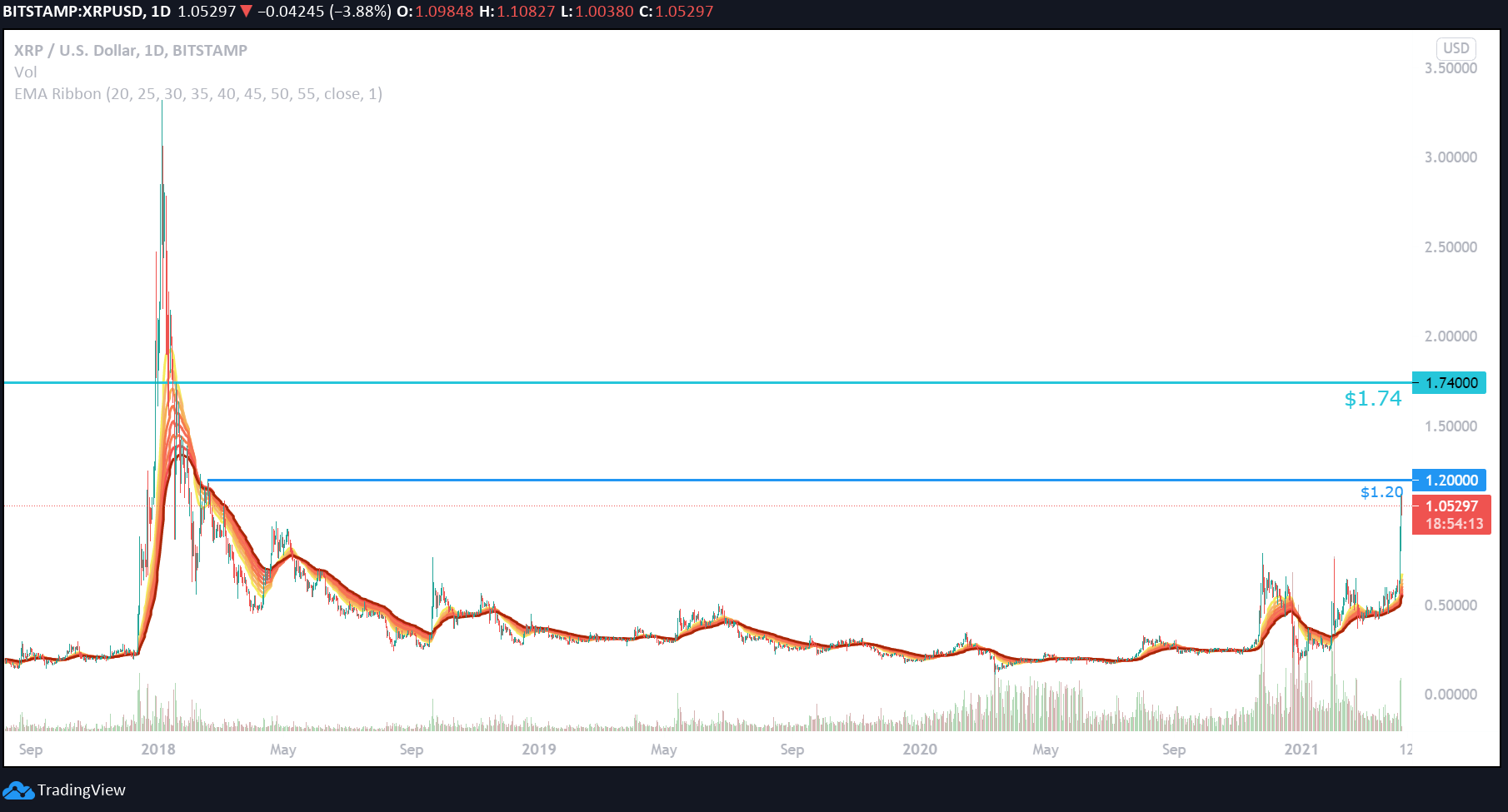 Source: XRP/USD Daily via TradingView
There are still many resistances that the Ripple (XRP) faces as it continues to rise. The first resistance is currently set at about $1.20. If the resistance level of $1.20 is touched, it may trigger dumping by previously tied-up traders.
If the bulls can break through $1.20 strongly, then the next target level for XRP will be $1.74.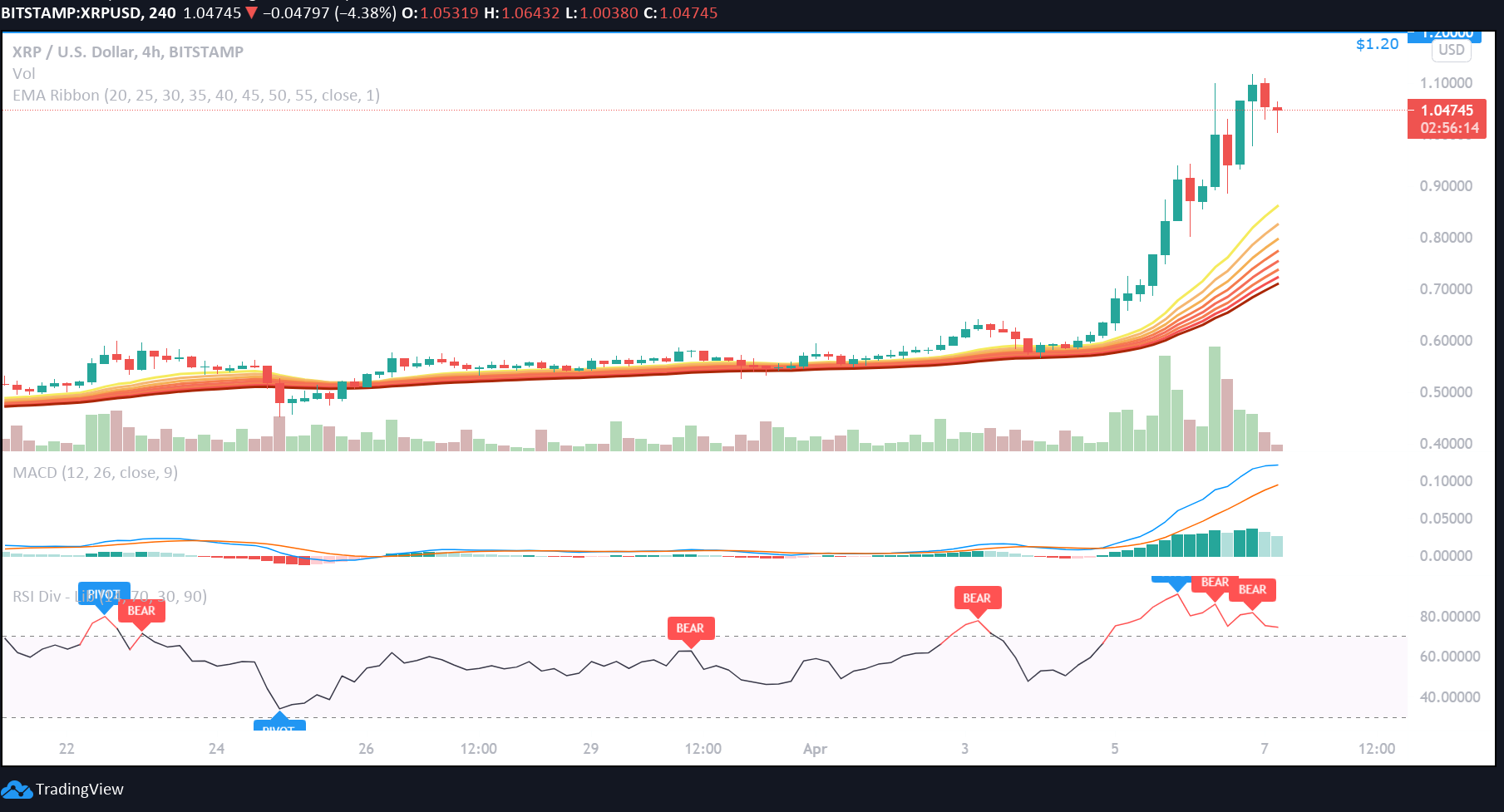 Source: XRP/USD 4-Hour via TradingView
The transaction price of XRP/USD is much higher than the Exponential Moving Average ribbon. Both the upward sloping moving average and the bullish MACD indicate that the bulls are currently dominating the market.
The Relative Strength Index (RSI) has entered the 80 overbought zones and the bear signal has appeared. This looming bear market is a natural callback that occurs for cryptocurrencies after a significant surge. The long lower shadow line today indicates that the bulls are still strong and buying the dips.
It does not mean that prices will fall in the short term. Therefore, it is recommended that investors who have not yet entered the XRP market wait for XRP to pull back before buying the cryptocurrency.
On the contrary, If a large number of sell orders are triggered, then XRP/USDT will test the 20 day-Exponential Moving Average of $0.85 support level.
Image source: Shutterstock
Disclaimer: The views and opinions expressed in this article are solely the author's and do not necessarily reflect the views of Blockchain.News. No information in this article should be interpreted as investment advice. Blockchain.News encourages all users to do their own research before investing in cryptocurrencies.


Read More