Crypto Twitter Explodes as US SEC Aims to Sue Ripple For Sale of XRP Token as Securities
The United States Securities and Exchange Commission (SEC) is filing suit against Ripple for the sale of its XRP token which it has deemed are unregistered securities according to CEO Brad Garlinghouse on Monday. Crypto Twitter exploded with both support and criticism for Ripple's non-decentralized business model.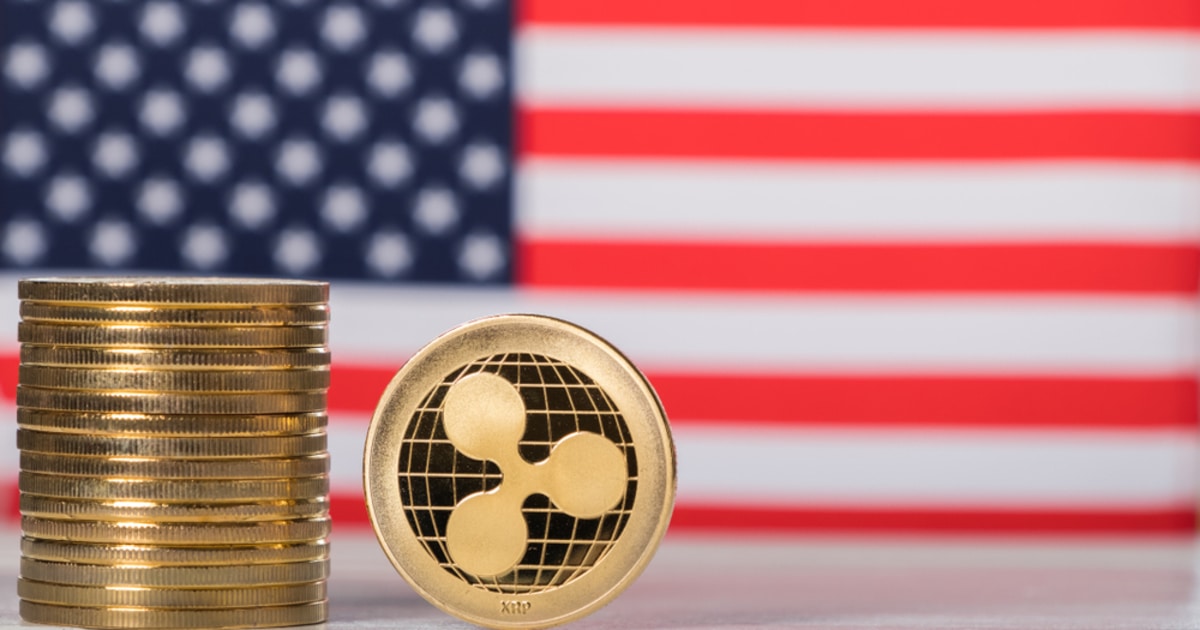 According to Fortune on Dec 22, the SEC is set to file the lawsuit soon but no specific timeline has been provided and has not been filed at the time of writing.
Ripple, supports the third-largest cryptocurrency XRP, and the Securities and Exchange Commission's lawsuit against the company is over the alleged sale of XRP tokens as unlicensed securities. The suit will reportedly name Ripple CEO Brad Garlinghouse and cofounder Chris Larsen as defendants, according to Fortune.
CEO Brad Garlinghouse announced the impending clash with the SEC on Twitter, he said:
"Today, the SEC voted to attack crypto. Chairman Jay Clayton - in his final act - is picking winners and trying to limit US innovation in the crypto industry to BTC and ETH."
Garlinghouse expressed defiance at the prospect of Ripple and its XRP token backing down from the legal battle and asserted that the United States regulator is inconsistent with other regulating bodies. "It's an attack on the entire crypto industry and American innovation," Brad Garlinghouse told Fortune.
On Twitter, Ripple's CEO added:
"The SEC - out of step with other G20 countries & the rest of the US govt - should not be able to cherry-pick what innovation looks like (especially when their decision directly benefits China). Make no mistake, we are ready to fight and win - this battle is just beginning."
Why XRP and Not BTC or ETH?
XRP has long come under criticism from the SEC and a large number of the crypto community for its lack of decentralization. The SEC has in the past ruled that both Bitcoin and Ethereum are not securities as these cryptocurrencies are not centrally controlled by any person or company.
The majority of the XRP cryptocurrency is however, controlled by Ripple Labs and the 100 billion tokens were created in one go, they are not mined gradually like Bitcoin. Ripple owns the vast majority of XRP tokens and both Garlinghouse and founder Larsen own a large holding of the crypto themselves—leading many to see XRP as more of a share in the company than a cryptocurrency.
The Twitter Ripple Effect
As the news was broken across Fortune and the Wall Street Journal of Ripple's impending lawsuit from the SEC for the sale of its XRP token, Twitter lit up with both support and long-held criticism for the XRP.
Bitcoin trader and popular crypto markets analyst, Tone Vays was among the first to kick Ripple while it's down. Vays taunted Ripple's devoted legions, tweeting:
"About 5 years too late, but better late than ever @SEC_Enforcement, $XRP has been a security scam from day one and @Ripple brass knows it... Bring it #Ripple army of the 'brain dead' !!!"
Miko Matsamura, General Partner of Gumi Ventures joined in the XRP scam chorus advising Ripple's token holders to sell for Bitcoin. He said:
"Guess what? SEC will sue XRP as an unregistered security. Guess what? they did the same to $KIN. Guess what? They will win. Guess what? That's very bad for XRP. Guess what? Sell XRP and buy BTC or ETH."
CEO of Real Vision Raoul Pal, took a more objective approach to the discussion and posed the question on Twitter:
"Thought: Let's say a start-up, like $FB back in the day, raised funding on a dodgy idea, let's say they got traction and the idea didn't look so dodgy so they raised more cash via equity but lets say they agree to a limit on the equity issuance. Is that wrong? XRP (no view) […] I also understand Ripple issued equity but I'm not sure how totally different this is if you replace the words "cryptocurrency" with shares."
Remaining balanced in his argument, Pal said:
"I think there are much dodgier versions of this, who had no real intention of actually creating an ecosystem but its too soon for me to claim fraud. Not everything however needs to look like BTC to have value (RP ducks as the hate pours in)."
Followers expressed to Pal that they were unsure of Ripple's credibility as the XRP token does not actually support the Ripple network, to which the Real Vision CEO argued that "adoption" of a token is all that matters.
Lending firmer support to XRP's cause on Twitter was Stuart Alderoty, Ripple's General Counsel, he said:
"In 2015, the US Government concluded XRP was a virtual currency. Last I checked the SEC is still part of the US Government. Here's the plus side - the industry will finally get the clarity it deserves. Goodbye "Howey test," hello "Ripple test."
Ripple CEO Garlinghouse shared Aldertoy's post and took a dig at the US SEC's Chairman Jay Clayton:
"Jay Clayton is taking notes from the Grinch this holiday season, leaving the actual legal work to the next Administration…"
Image source: Shutterstock
SEC to Make a Move on Suing Ripple over XRP Cryptocurrency as Christmas Holidays Kick In
---

Read More