Texas Man Charged for Using COVID-19 Small Business Relief Funds to Buy Crypto
A Texas resident named Joshua Thomas Argires has been charged by US authorities for using funds from a COVID-19 relief program to trade cryptocurrencies.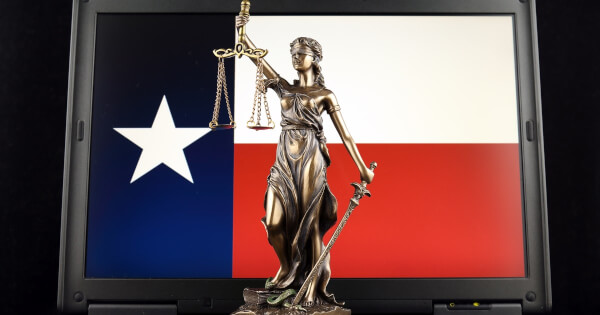 The criminal charge was announced by Acting Assistant Attorney General Brian C. Rabbitt of the Justice Department's Criminal Division. Argires was taken into custody for fraudulently securing more than $1.1 million in a Payment Protection Program (PPP) which he invested in a cryptocurrency account.
Violation of the CARES Act is a Crime
The Coronavirus Aid, Relief and Economic Security (CARES) Act is a Federal law enacted on March 29. It was enacted to help Small Business Administrators (SBA) to access emergency financial assistance to combat the negative economic effects of the COVID-19 pandemic. One major source of relief the CARES Act provides is the authorization of up to $349 billion in forgivable loans to small businesses for job retention and certain other expenses through the PPP. In April 2020, Congress authorized over $300 billion in additional PPP funding. These funds were approved to be digitally distributed to qualifying small businesses back in April.
Joshua Argires is one of many US citizens that has been charged in recent times based on violations of the CARES Act. He claimed the funds through the companies Texas Barbecue and Houston Landscaping. According to the statement issued:
"Neither Texas Barbecue nor Houston Landscaping has employees or pays wages consistent with the amounts claimed in the PPP loan applications. The complaint further asserts that both of these loans were funded, but that none of the funds were used for payroll or other expenses authorized under the PPP. Rather, the funds received on behalf of Texas Barbecue were invested in a cryptocurrency account, while the funds obtained for Houston Landscaping were held in a bank account and slowly depleted via ATM withdrawals, according to the charges."
Following these questionable allegations, Argires made his first appearance before the US Magistrate Judge Peter Bray on Monday.
Blockchain Firms Also Benefited From COVID-19 Relief Funds
Besides the role that blockchain technology is playing to help fight the COVID-19 pandemic, blockchain inventions were also considered as a potential channel for the disbursement of the funds. In addition to these, blockchain firms (particularly Tron) also benefited from the US government COVID-19 relief funds as it was awarded $2 million.
Image source: Shutterstock

Read More