President Biden's Tax Plans Spark Fear, Triggering a Bitcoin and Ethereum Price Drop
The speculation that U.S. President Joe Biden's administration will increase capital gains taxes sent shock waves in the crypto space as Bitcoin (BTC) and Ethereum (ETH) dropped amid fears that this initiative could limit investment in digital assets.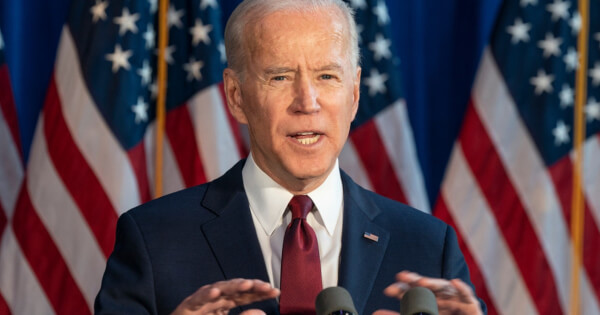 Will capital gain taxes be doubled?
Bitcoin dropped below the psychological mark of $50K after hitting an all-time high of more than $64K in recent weeks, whereas Ethereum plummeted by 11.85% in the last 24 hours.
As per the announcement:
"The drops came after Biden on Thursday unveiled a raft of proposed changes to the U.S. tax code, including a plan to nearly double taxes on capital gains to 39.6% for people earning more than $1 million."
This proposal lit up social media with posts noting that the plan could hurt cryptocurrencies. BTC is currently hovering around $48,807, and ETH is trading at $2,187 at the time of writing, according to CoinMarketCap.
The decline is probably temporary
Some traders and analysts noted that the price drops experienced by the leading cryptocurrencies were likely temporary as an overwhelming appetite from institutional and retail investors for digital assets is showing their continued acceptance.
For instance, leading business intelligence firm MicroStrategy recently bought an additional 205 Bitcoins worth $10 million. This purchase increased its Bitcoin portfolio to 91,064 BTC.
Both Ethereum and Bitcoin have enjoyed remarkable bull runs, with the latter's market capitalization surging past the $1 trillion mark.
Some of ETH notable developments include settling transactions worth $1.5 trillion in the first quarter of 2021 compared to $1.3 trillion in 2020.
This uptrend in transactions is based on the fact that more participants are joining the Ethereum bandwagon. For instance, WeWork, an American commercial real estate company that provides flexible shared workplaces, recently partnered with Coinbase and Bitpay to accept crypto payments in the form of Bitcoin, Ethereum, USD Coin, and Paxos.
Image source: Shutterstock
Read More