Bitcoin Less Risky than Cash or Gold says MicroStrategy CEO Michael Saylor
MicroStrategy's Chief Executive Officer Michael Saylor says the Federal Reserve's new relaxed inflation policy helped convince him to put the remainder of the enterprise-software maker's cash into Bitcoin.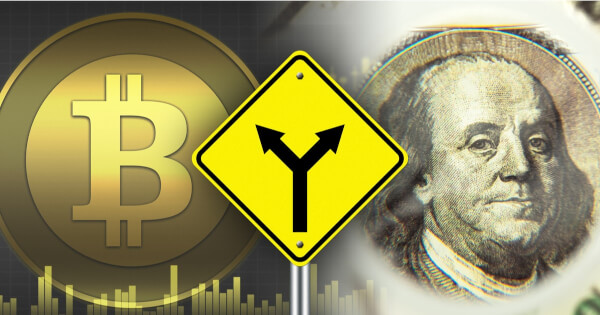 "We feel pretty confident that Bitcoin is less risky than holding cash, less risky than holding gold," Saylor said in an interview with Bloomberg.
In the wake of the Fed officials of the Federal Open Market Committee's (FOMC) announcement that they will continue to hold US interest rates close to zero and will continue to push inflation above 2% by 2023—Saylor became convinced that Bitcoin was the best option for another $175 million hedge investment from MicroStrategy.
Saylor believes the US dollar will soon lose significant purchasing power and that asset inflation will surge to more than 20%.
Prior to the coronavirus pandemic, MicroStrategy had most of its capital, roughly $500 million, invested in short-term United States government securities, a conventional strategy for a public company. But when the pandemic disruption hit and yield began to tumble, Saylor began to feel that MicroStrategy's investment was on "a $500 million melting ice cube."
Following a negative 10% yield on MicroStrategy's treasury, the company considered other safe havens like gold and real estate but found Bitcoin to be a much more rational investment given its scarcity.
In August, MicroStrategy announced its new capital allocation investment strategy with a purchase of 21,454 Bitcoins—making it the first and largest independent publicly-traded business intelligence firm to invest the majority of its treasury into Bitcoin.
After MicroStrategy's show of confidence in Bitcoin, Max Keiser the prominent RT anchor said that he believes other private companies will likely follow suit. Saylor is predicting this will also happen in the next three to six months.
CEO Could Liquidate All BTC if Needed
While Saylor does not appear to think much of any cryptos besides Bitcoin, he asserts he and his company are not married to Bitcoin either, and that MicroStrategy would not hesitate to liquidate its entire portfolio if necessary.
"We can liquidate it any day of the week, any hour of the day," Saylor told Bloomberg. "If I needed to liquidate $200 million of Bitcoin, I believe I could do it on a Saturday. If I took a haircut, I believe it would be 2%."
Thankfully for the Bitcoin price, Saylor does not seem intent on dumping MicroStrategy's BTC treasury just yet, and he says that so far his 10 largest shareholders have been very supportive of the investment.



Image source: Shutterstock
Read More