MicroStrategy CEO Michael Saylor From BTC Skeptic to Bitcoin Maximalism
MicroStrategy CEO Michael Saylor went from cryptocurrency skeptic to Bitcoin bull in just seven years, but his eyes are for Bitcoin and Bitcoin only.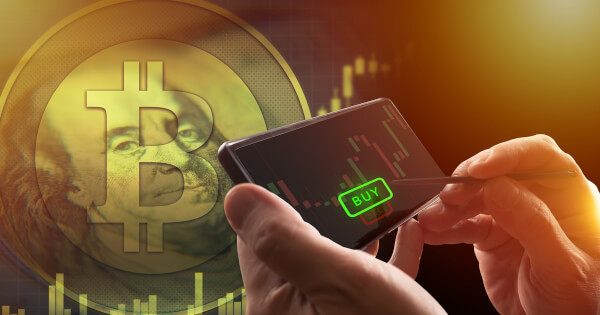 NASDAQ listed business intelligence company, MicroStrategy has made the decision to use Bitcoin as its primary reserve currency, recently adding to it's $250 million August BTC investment with an additional $175 Million in the safe haven digital asset last week.
MicroStrategy's CEO Michael Saylor indicated in recent tweets that he sees a clear distinction between Bitcoin and other altcoins and heavily favor BTC, as evident by his company's hedge strategy.
In a tweet on Sept. 20, Saylor noted the difference between crypto-asset networks (ie.Bitcoin) and crypto-application networks (ie.Ethereum). Saylor wrote:
"When considering network dominance in the crypto industry, I find it clarifying to separate crypto-asset networks like Bitcoin from crypto-application networks like Ethereum & stablecoins. Bitcoin dominance has advanced from a low of 71.05% on December 20, 2017, to 93.57% today."
Saylor's data however was a little selective for his twitter following as the data from Bitcoin Dominance only measures proof-of-work cryptocurrencies that are attempting to be money.
By other metrics, CoinMarketCap has the Bitcoin's dominance at a yearly low of 56.67% on Sept 13, but this data also takes stablecoins like Tether into account.
However, Saylor is intentionally selective when it comes to this data. Bitcoin Dominance's figures do not include initial coin offerings or stablecoins, but rather "only includes coins using proof-of-work that are attempting to be money."
Saylor Leans to Bitcoin Maximalism
MicroStrategy's CEO Saylor appears to have done a complete reversal on his view of Bitcoin since 2013 when he tweeted: "Bitcoin's days are numbered. It seems like just a matter of time before it suffers the same fate as online gambling."
As mentioned, in recent weeks MicroStrategy has taken a huge bullish on Bitcoin, buying 21,454 BTC, worth $250 million at the time of purchase in August and added $175 million worth of capital allocation to the asset last week.
When confronted with this statement by Morgan Creek Digital co-founder Anthony Pompliano during a podcast interview, Saylor admitted he doesn't remember making the statement on Twitter.
Saylor now argues that Bitcoin is a dominant safe-haven asset and said to Pompliano, "Bitcoin scales just fine as a store of value."
Image source: Shutterstock
---

Read More