Bitcoin Hits Two-Week High as Institutional Inflow Continues Trickling In
Recently, Bitcoin (BTC) has been retesting the $50,000 level after a price correction drove it to lows of $42,000.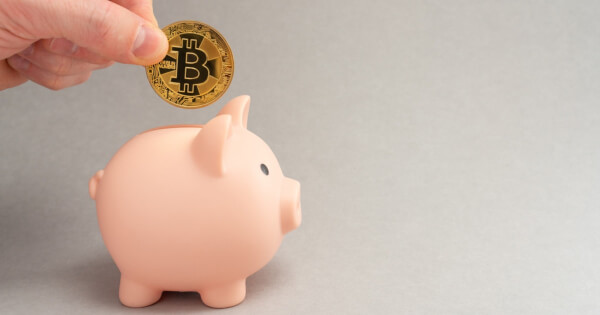 The leading cryptocurrency is holding its head high after hitting a two-week high by surging past $54,000, representing 11.14% in the last one week, according to CoinMarketCap.
Big money bets
Edward Moya, a senior market analyst at Oanda, asserted that institutional interest is still going through the roof, and this is advantageous for BTC. He shared with Bloomberg:
"Bitcoin and Ethereum bullishness are back as more big-money bets keep flowing into cryptocurrencies."
This price surge has been instrumental in making Bitcoin's market value surpass $1 trillion for the second time after hitting an all-time high (ATH) of $58,300 on Feb 19.
An overwhelming appetite by institutional investors has been the fuel behind BTC's bull run. For instance, leading American business intelligence firm, MicroStrategy recently scooped another 205 Bitcoins at an average price of approximately $48,888 per coin and at an estimated value of $10 million.
Moreover, different corporate players are joining the BTC bandwagon, as evidenced by Meitu Inc.'s purchase of Bitcoin worth $17.9 million. This Chinese company specializes in providing photo-editing and sharing video processing software for smartphones.
Bitcoin is up by 570% from the past year
Bitcoin has made notable moves in the last 12 months, skyrocketing by 570%. The top cryptocurrency went to the next level after breaching the then ATH of $20,000 in December 2020 set more than three years ago.
Bitcoin's winning ways were recently restored after the Senate passed President Joe Biden's $1.9 trillion COVID-19 stimulus package. This coupled with high institutional investments seems to continue boosting BTC's journey to the moon as more participants continue trickling in.
Image source: Shutterstock
---

Read More