Bitcoin's Bullish Rally Comes to an End as Bond Yields Surge and Risk Assets Experience Global Sell-Off
After hitting a high of $58,300 over the weekend, things have turned for the worse as Bitcoin (BTC) has plunged by more than 20% this week. This pullback is the worst weekly slip for the leading cryptocurrency since March 2020.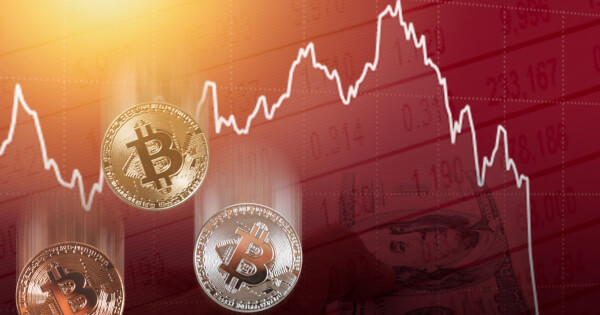 Risk assets experiencing a global selloff
A strengthening dollar is not good news for Bitcoin because the two have an inverse relation, as shown by analysts. For instance, as BTC surged by more than 295% in late 2020, the US Dollar Index (DXY) slipped to a 32-month low.
These sentiments are echoed by Vijay Ayyar, the head of Luno's Asia Pacific region. He noted:
"The dollar is strengthening, which is a good indication to expect a slide in Bitcoin and crypto."
Ayyar also pointed out that risk assets were taking a hit as they were experiencing a global sell-off. It is the reason why stocks and cryptocurrencies were sliding. He said:
"The rough patch for Bitcoin comes amid wider chaos in global markets, as a surge in bond yields heralds growing expectations that growth and inflation are moving higher and forcing traders to reevaluate their positions across multiple asset classes."
The fight past $50,000 continues
Crypto trader Carl Martin recently disclosed that $50,000 might be the new resistance level, which the leading cryptocurrency has to fight, and this may take some time. The leading cryptocurrency is trading at $46,330 at the time of writing, according to CoinMarketCap.
This price plunge has made Bitcoin shed its value from its recent high of more than $1 trillion to $865 billion at press time.
Historically, Bitcoin goes through multiple steep corrections in a bull run. Between 2016 to 2017, it experienced six of them. For instance, on Nov 13, 2017, BTC hit a low of $5,844 then hit $20,000 thirty-four days later. Time will tell how the current BTC correction will turn out.
Image source: Shutterstock
---

Read More