Why Bitcoin May Have to Fight the $50K Mark a Bit Longer
Bitcoin (BTC) has been surging to levels never seen in its 12-year history after smashing the then all-time high (ATH) of $20,000 in December 2020 set more than three years ago. Over the weekend, it made a new milestone by skyrocketing to a record-high of $58,300.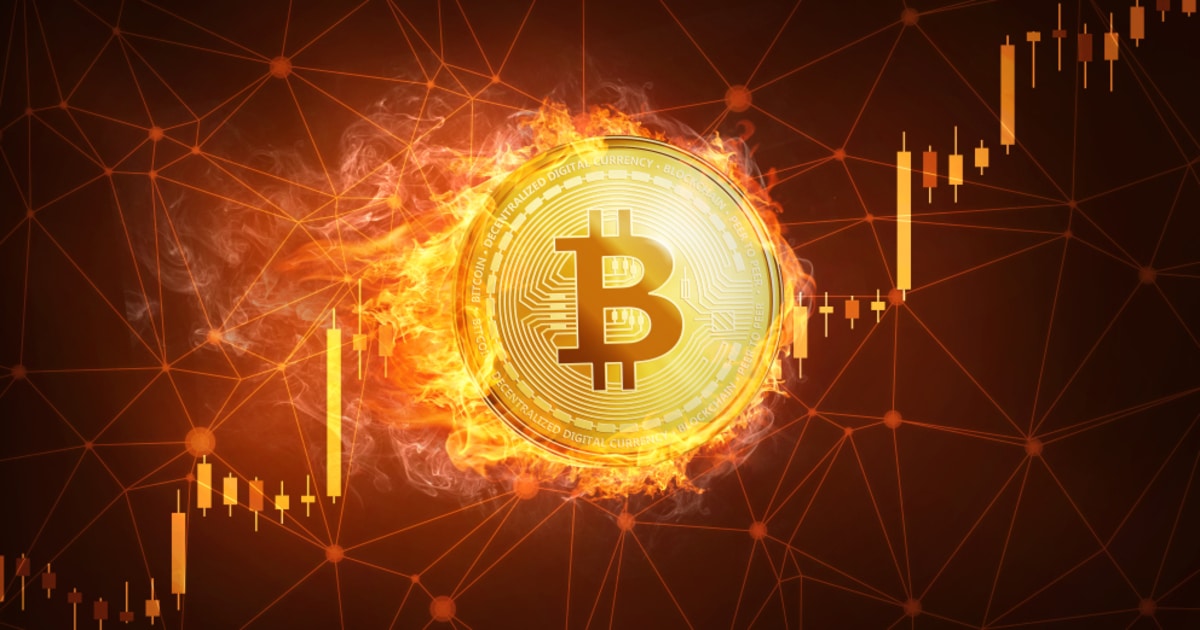 Nevertheless, a price correction was inevitable because it sank to a low of $45,000 yesterday even though it has since increased to trade at $50,787.60 at the time of writing, according to CoinMarketCap.
Crypto trader Carl Martin tweeting under the pseudonym The Moon believes that $50,000 might be the new resistance level, which the leading cryptocurrency has to fight and this may take some time. He explained:
"Looks like Bitcoin is going to have to fight the $50,000 a bit longer."
The price correction to levels below the $50k mark was partly triggered by the liquidation of 474,968 BTC trades worth $4.4 billion on Feb 23.
Bitcoin is usually accustomed to many steep corrections in a bull run
BTC is not a stranger to numerous steep pullbacks in a bull run as acknowledged by Bloqport. The crypto data provider noted:
"Historically, Bitcoin goes through multiple steep corrections in a bull run. Between 2016 to 2017, we saw at least six. On Nov 13 2017, BTC hit a low of $5,844 then hit $20,000 34 days later."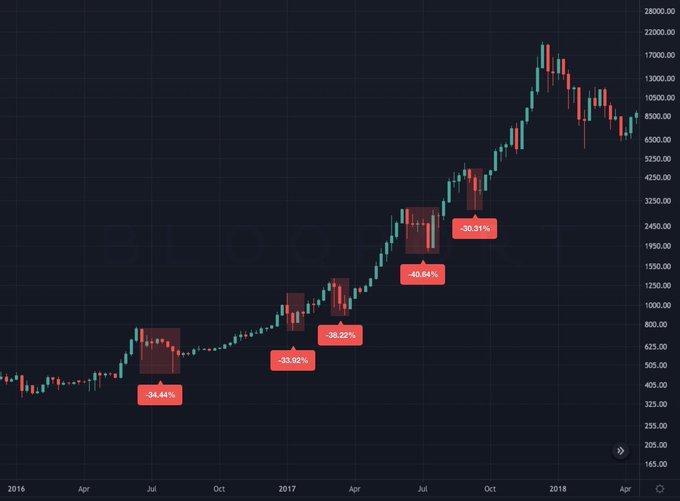 For instance, the recent price correction from a high of $58,300 to a low of $45,000, represents a 22.8% drop in just a matter of days, which saw BTC shed a portion of its market cap, going from a market cap of over $1 trillion to approximately $943 billion at press time.
Cathie Wood, the CEO of Ark Investment Management, believes that this correction is healthy for the market as she is still very positive about Bitcoin. Time will tell what the future holds for Bitcoin, as some analysts believe that this price correction is a crucial step needed to trigger an upward momentum and a re-testing of the $58K level.
Image source: Shutterstock
Read More