Bitcoin's Bull Market Is Just Warming Up as Indicated by Large Outflows and Institutional Interest
Bitcoin (BTC) is back to the $50,000 mark by gaining 5% in the last 24 hours to trade at around $51,470 at the time of writing, according to CoinMarketCap.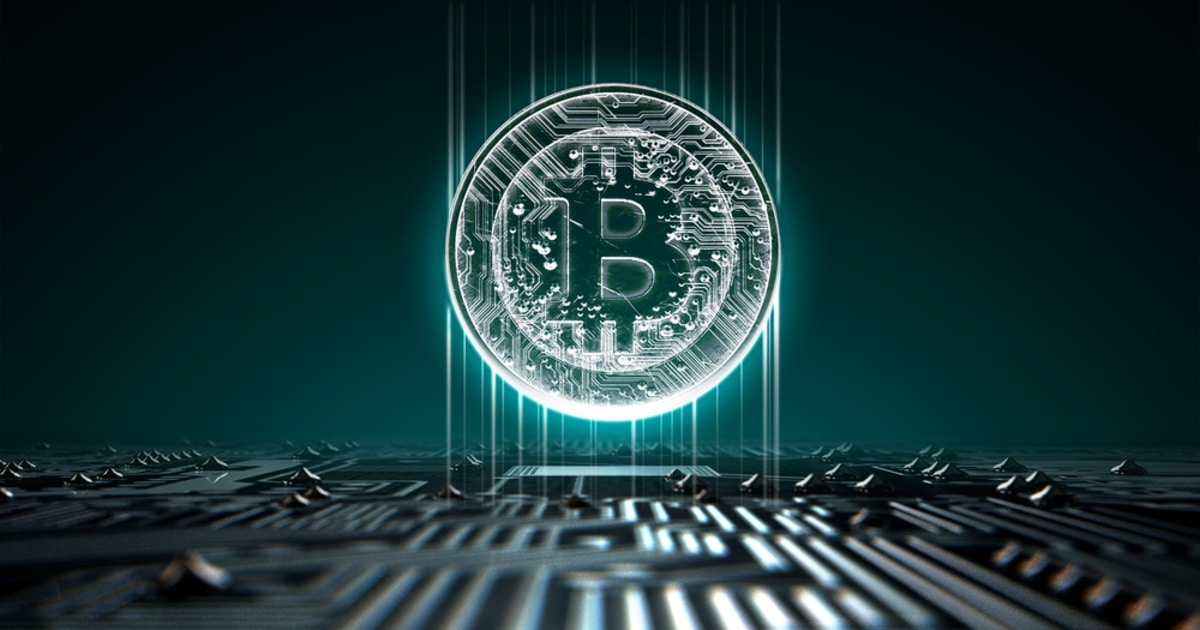 The leading cryptocurrency has been trying on several occasions to surge past this level as a price correction has been imminent ever since it hit an all-time high of $58,300.
Veteran on-chain analyst Willy Woo believes that BTC is getting ready for the next bull run. He explained:
"The increase in Bitcoin users (is) visible on its blockchain per day. Retail investors arrived in Jan. Like prior cycles, I expect this peak to top out higher than the ones before it. It gives you an idea how this bull market is just warming up."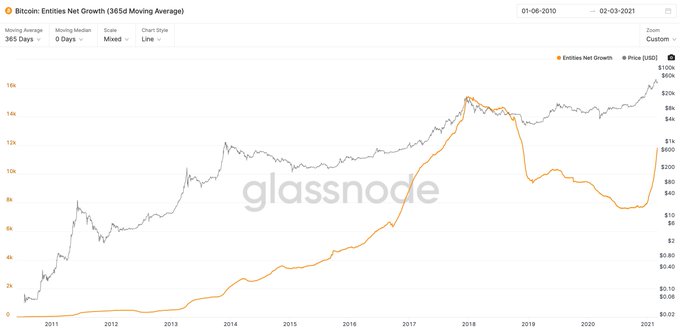 Willy Woo acknowledged that more participants were joining the BTC bandwagon, which would be instrumental in triggering the next uptrend. Bitcoin has been gaining strong momentum, which has been pivotal in surpassing the $48k barrier deemed the institutional resistance level.
The surge past $50K is different this time round
Crypto analyst Joseph Young has delved deeper into the present price of approximately $50,000 and explained that it is triggered by large outflows and institutional interest. He noted:
"Hello Bitcoin $50k, we missed you. Difference? This time it's at $50k with default funding, no overcrowded futures market, spot market parity with futures, and high Coinbase premium, coupled with large outflows and institutional interest."
BTC outflows from crypto exchanges have been heavy, signifying a holding culture as more participants are storing BTC for speculative or future purposes - which indicates bullish behaviour. These sentiments are echoed by unfolded. The crypto data provider stated:
"According to Glassnode, HODL waves, 3.3m Bitcoin or 17.87% of circulating supply hasn't been moved for over 7 years."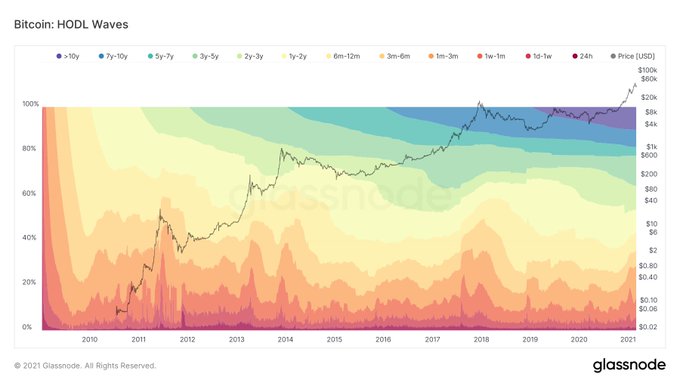 With billions expected to enter the BTC network as more entrepreneurs are looking up to the richest man on earth Elon Musk and following his footsteps, time will tell how Bitcoin's journey to the moon shapes up.
Image source: Shutterstock
Read More