Billions May Soon Enter Bitcoin as More Entrepreneurs Are Looking Up to Elon Musk, says Crypto Analyst
As Bitcoin (BTC) inches closer to a market value of $1 trillion once again, the leading cryptocurrency has had to deal with an imminent correction after making a record-breaking move towards $58.3K.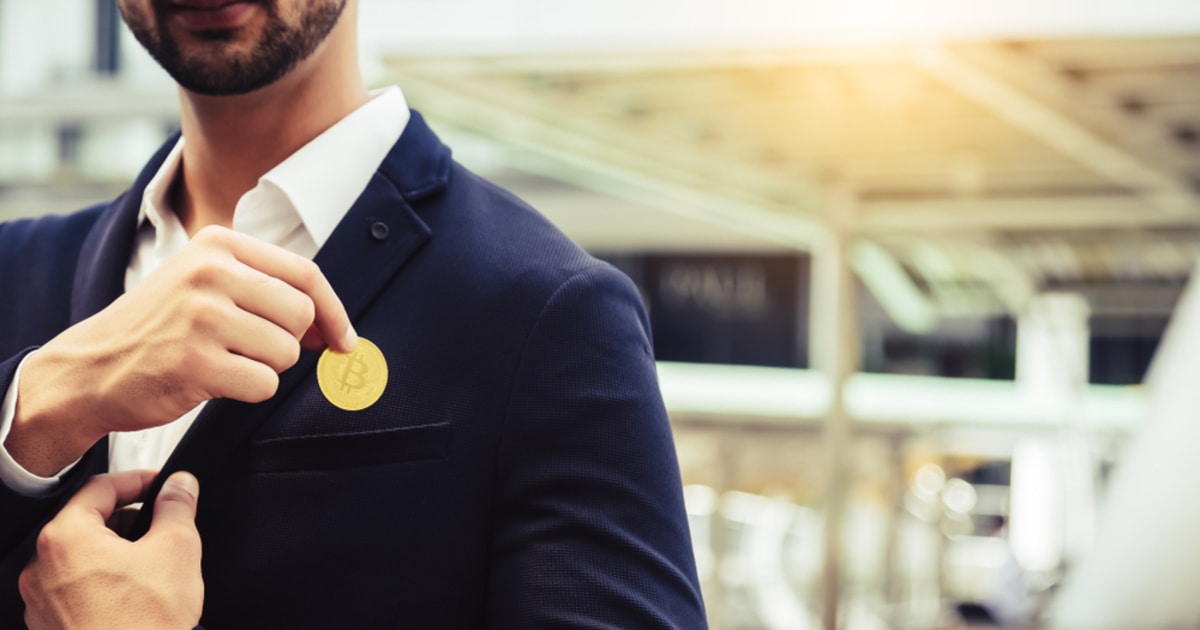 BTC has been up by 4.46% to trade at $48,510 with a market cap of $909 billion at press time, according to CoinMarketCap.
Crypto trader Carl Martin tweeting under the pseudonym The Moon trusts that entrepreneurs are keeping a keen eye on the Bitcoin moves made by Elon Musk. He explained:
"Every entrepreneur looks to the richest person in the world. Elon bought. Soon billions and billions will flow into Bitcoin. In fact, it's happening RIGHT NOW!"
Elon Musk, the founder of Tesla Motors, a US giant company behind the manufacturing of electric cars and SpaceX, has been showing his approval for Bitcoin. For instance, in January, he indicated that he would never turn down the chance of being paid in Bitcoin.
Later on, in February, Tesla Inc purchased BTC worth $1.5 billion with the intention to further diversify and maximize returns. Martin believes that billions will soon be pumped into Bitcoin as entrepreneurs are looking up to the richest man on earth based on the financial decisions he makes.
Bitcoin holding is going through the roof
Jan & Yann, the co-founders of on-chain data provider Glassnode, have acknowledged that the Bitcoin network is showing an overwhelming amount of holding. They noted:
"Liquid Bitcoin Supply Change during major pullbacks this bull run vs. 2017... Float in the network keeps decreasing, no matter if the price goes up or down - this just indicates the insane amount of hodling and confidence right now."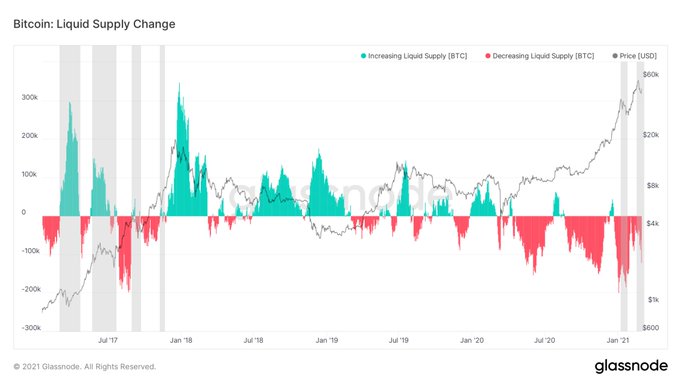 Their sentiments are echoed by on-chain analyst Rafael Schultze-Kraft who disclosed that Bitcoin's illiquid supply is continuously growing. This signifies a holding culture as more participants are storing Bitcoin for speculative or future purposes, which is indicative of bullish behaviour.
Image source: Shutterstock
Dogecoin (DOGE) now Available for Purchase at 1,800 ATMs in 45 US States
Read More