Elon Musk, The Richest Person on Earth, Wants to Be Paid in Bitcoin
Elon Musk, the founder of Tesla Motors, US giant company behind the manufacturing of electric cars, and SpaceX, an aerospace manufacturer and space transportation firm, has mentioned that he would never turn down being paid in Bitcoin.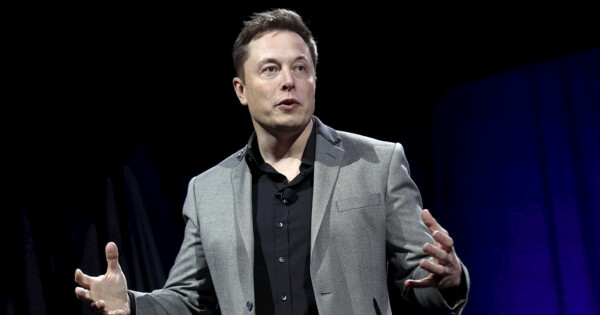 Musk was responding to a tweet posted by Ben Mezrich who said:
"I'm never turning down getting paid in Bitcoin again."
Ben Mezrich is the author of the famous movie "The Social Network," and the author of "Bitcoin Billionaires", a story about the foray of the Winklevoss twins (Cameron Winklevoss and Tyler Winklevoss) into digital money.
Musk responded to Mezrich's tweet by saying:
"Me neither."
It appears that Mezrich might have rejected a payment in Bitcoin in the past. But now he has publicly declared that he would never turn down such a payment again.
Musk is known to be a fan of Bitcoin, frequently posting tweets about the largest cryptocurrency and other altcoins.
Before Christmas, December last year, the Tesla CEO made a tweet that sparked wild speculation that his electric automobile company could add Bitcoin to its balance sheet.
In the tweet, Musk was responding to Michael Saylor, the CEO of MicroStrategy business intelligence software company, after the software firm attracted massive attention by making a purchase of more than $1 billion worth of Bitcoin. Musk asked Saylor whether it was possible to convert billions of Tesla's dollars to Bitcoin.
Saylor responded to Musk in a tweet by encouraging the billionaire Tesla founder and CEO to make the move. Saylor tweeted:
"If you want to do your shareholders a $100 billion favor, convert the $TSLA balance sheet from USD to #BTC. Other firms on the S&P 500 would follow your lead & in time it would grow to become a $1 trillion favor."
A week later, Musk, who wants to send humans to Mars within a few short years by the year 2024 and build a self-sustaining city in the planet by 2050, posted a tweet that a future economy on Mars could be based on cryptocurrency like Bitcoin.
Bitcoin as An Alternative Form of Money
Every CEO faces the challenge of how to preserve and improve shareholder value in the face of the unprecedented uncertainty and economic crisis caused by the coronavirus. Michael Saylor, the MicroStrategy CEO, sees Bitcoin as the best solution to the store of value problem faced by every corporation, investor, and individual on earth.
Bitcoin's surge to record new highs has attracted investors who are racing for exposure to the rally. The leading cryptocurrency has hit above $40,000 for the first time this week, amid surging interests from larger investors.
Image source: Shutterstock
Facebook Blocks President Trump from Its Platform as Protestors Storm Capitol Hill
Read More