Bitcoin's Outflow from Exchanges still Heavy Despite Looming Correction, says Crypto Trader
After hitting lows of $44,935 in the last 24 hours, Bitcoin (BTC) is up by 5% to trade at $47,301 at the time of writing, according to CoinMarketCap. Bitcoin has been experiencing a pullback ever since it hit a record-high of $58,300 in the past week.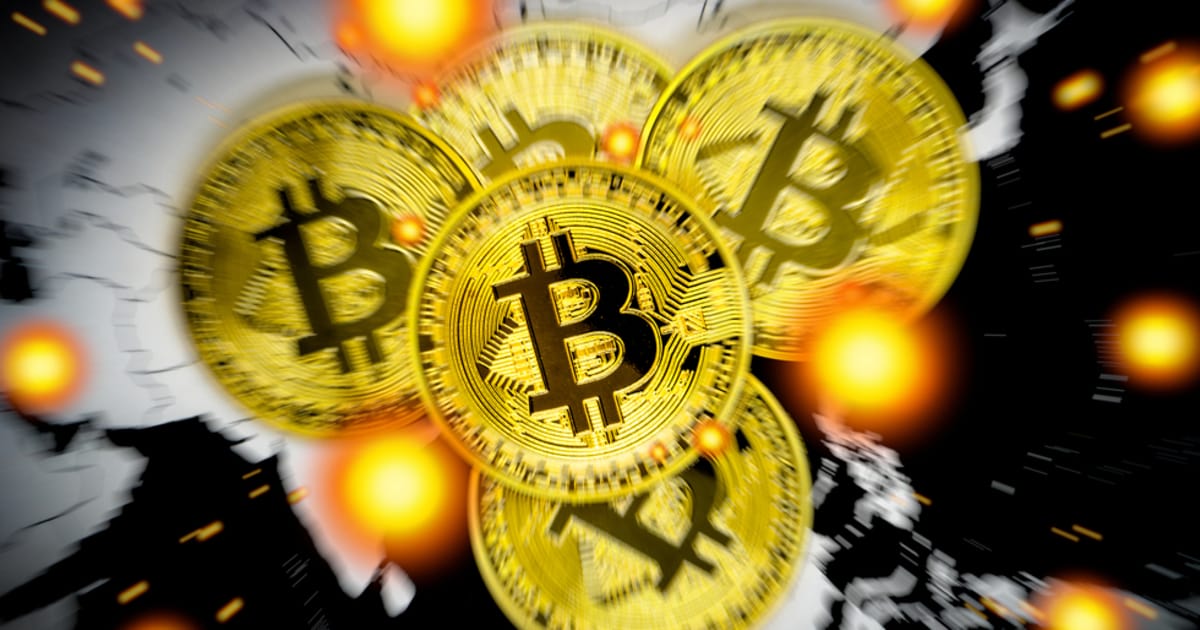 Veteran market and crypto trader Michael van de Poppe has noted that despite the current price correction, Bitcoin outflows from exchanges are still sizable. He acknowledged:
"Even in this correction, the outflow of Bitcoin from exchanges is still heavy. This means that people are buying their Bitcoin to hold in cold storage as an investment vehicle, and those are not selling. We're still early. In a healthy correction."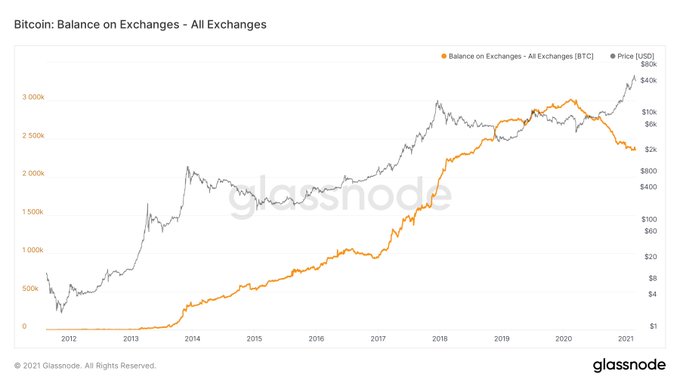 The crypto trader trusts that the present consolidation represents a healthy correction, as evidenced by outflows from exchanges, which shows a strong holding culture.
This information correlates with insights provided by on-chain analyst Rafael Schultze-Kraft that Bitcoin's illiquid supply is continuously growing. He explained:
"The amount of illiquid Bitcoin supply in the network has grown more than the circulating supply since 2017."
Illiquid BTC supply signifies a holding culture as more participants are storing Bitcoin for speculative or future purposes, which indicates a bullish behavior.
Bitcoin was up by 39% in February
Despite the ups and downs Bitcoin experienced in February, the leading cryptocurrency was able to close the month on a high. It recorded a 39% surge, as acknowledged by crypto analyst Chris Russi. He noted:
"Bitcoin still managed to close the month of Feb. up 39%. This comes even after ~25% drawdown from the $58K high it posted on Feb 21. All but 3 out of the last 10 Marches have produced negative returns, so most will be focused on seeing whether or not BTC's seasonality repeats."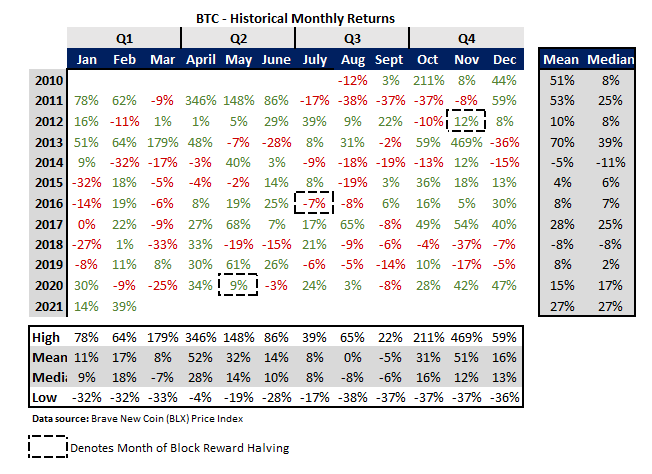 Institutional investors continue pumping in sizable funds into Bitcoin, as evidenced by CoinBeast. The data provider revealed:
"The companies currently holding the most Bitcoin on their balance sheet ranked by holdings. 1.Grayscale- 649,130 BTC 2.MicroStrategy- 90,531 BTC 3.Tesla- 48,000 BTC 4.GalaxyDigital- 16,402 BTC 5.Square- 8,027 BTC."
Time will tell how BTC closes in March based on Russi's sentiments that only 3 of 10 Marches have closed in the negative.
Image source: Shutterstock
Investors See Bitcoin as a Long-Term Investment, says Crypto Analyst
Read More