IOTA Price Hits Three-Year High as Foundation Announces New Acquisitions
IOTA is an open-source distributed ledger and cryptocurrency designed specifically for the Internet of Things (IoT).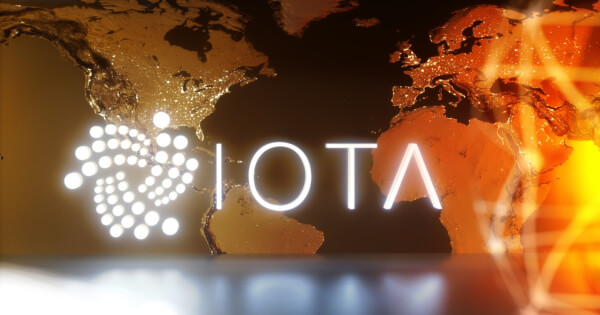 IOTA is a new type of distributed ledger that does not require miners, electricity, or transaction fees to truly own the protocol.
Dominik Schiener, the co-founder of the IOTA Foundation, acquired 10% of the shares of "credX AG," a German financial technology start-up company. The two parties aim to use distributed ledger technology, the Internet of Things (IoT), and artificial intelligence (AI) to extend the foundation of business-to-business (B2B) financial applications.
Schiener will collaborate with the credX AG team to develop many novel use cases leveraging distributed ledger technology, IoT, and AI. According to sources familiar with the talks, the SaaS platforms offered by CredX AG will be optimized with distributed ledger technology - which will offer increased safety, decreased fees, and real-time transactions that decentralization boasts of.
IOTA Price Analysis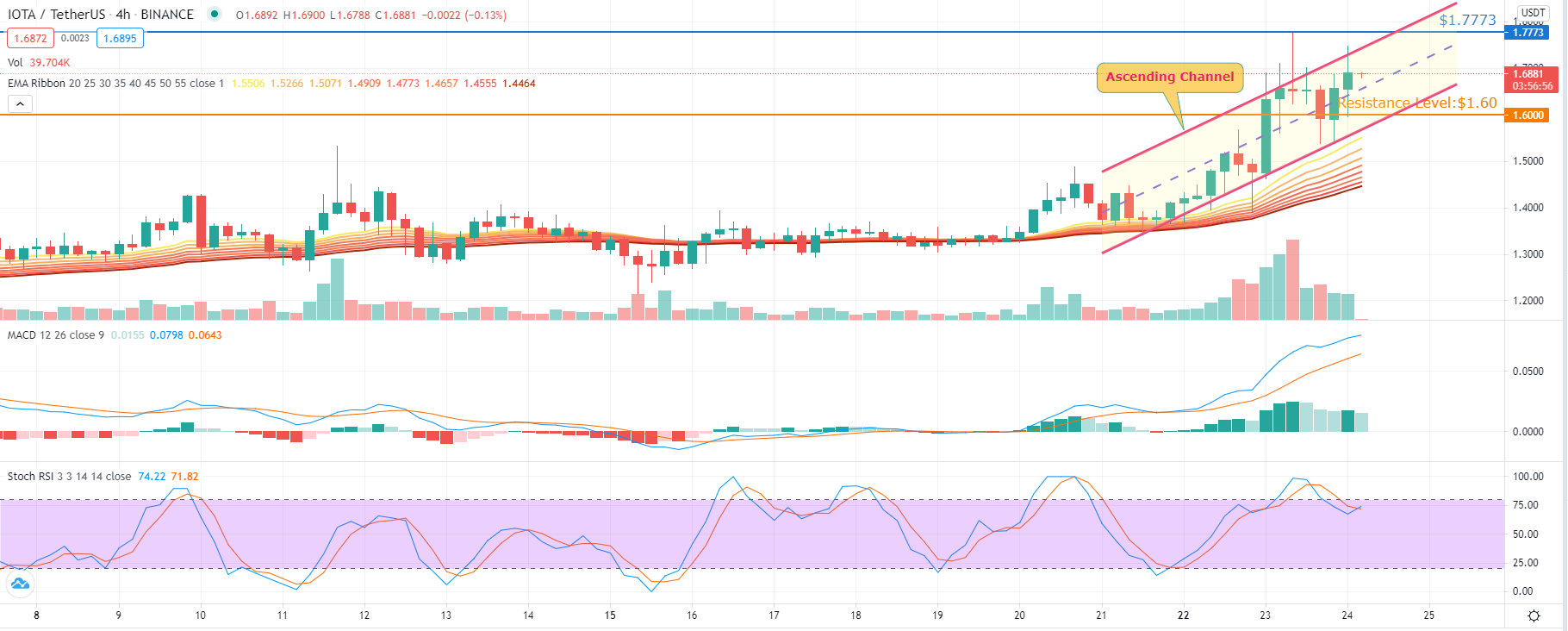 Source: IOTA/USDT 4-Hour via TradingView
Although Bitcoin suffered a sharp correction, reaching a low of $53,000 yesterday, other cryptocurrencies such as IOTA (MIOTA) have opposite performance.
IOTA has risen by 29.42% in the past week and 5.31% in the past 24 hours. At the time of writing, IOTA is trading at $1.71.
On March 23, we can see that the green candlestick is successfully breaking through the previous high resistance level of $1.60.
Subsequently, IOTA reached a high of $1.7773. However, the red Doji candlestick indicated that during this period, there was a large number of selling orders, and the bulls could not push IOTA's price higher again. IOTA'S price consequently fell back to $1.66. In the short term, $1.7773 will be a critical resistance level for IOTA.
IOTA is currently in an ascending channel. The bulls are actively defending the $1.60 support level. If the price of IOTA can rise above $1.7773, the token will eye the next psychological barrier of $2.
The upward sloping moving average and bullish MACD index indicate that the bulls currently dominate the market.
The Stochastic RSI indicator has retreated from the 80 overbought zones and formed a bullish crossover, which means that in the short term, IOTA's price is likely going to surge higher.
Image source: Shutterstock
The views and opinions expressed in this article are solely the author's and do not necessarily reflect the views of Blockchain.News. No information in this article should be interpreted as investment advice. Blockchain.News encourages all users to do their own research before investing in cryptocurrencies.


Read More