CBDCs Gain Traction Amid Fears of Coronavirus-Contaminated Banknotes, The Economist Survey Uncovers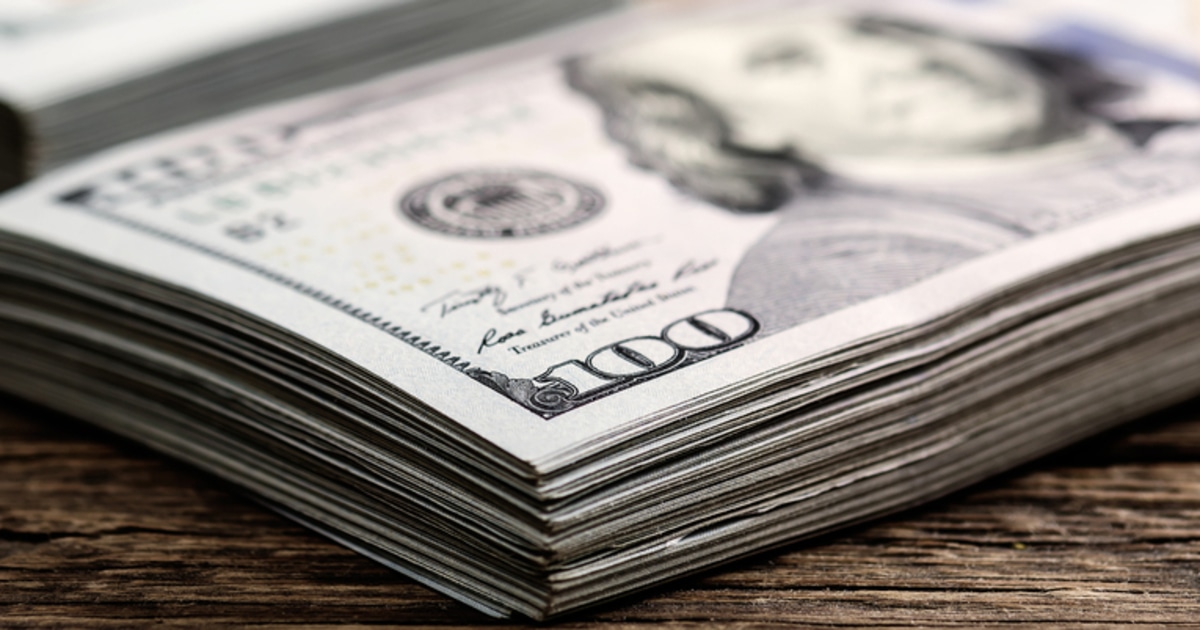 In a survey conducted by The Economist and Crypto.com, it found that consumers generally had more trust in central bank digital currencies (CBDCs), rather than decentralized cryptocurrencies.
The Economist and Crypto.com surveyed 3,048 people from January to February this year, with respondents from developed countries including the US, UK, France, South Korea, Australia, and Singapore, and others from emerging economies, including Brazil, Turkey, Vietnam, South Africa, and the Philippines. 60 percent of the survey's respondents were between 18 to 38 years of age, while the rest were 39 years or older. The male population made up of 60 percent of the respondents while the rest were female, 40 percent of all participants had a college degree.
64 percent of respondents have been using digital payments for over half of their purchases, rather than cash or credit cards in the past year. Around 20 percent of participants have not used digital payments in the past 12 months but aim to switch to digital payments in the next year, which signals greater adoption.
10 percent of respondents already believe that their country is already cashless, indicating the country uses digital payments as a majority over physical payment methods. Almost two-thirds of participants are likely to use digital payments for most or all of their daily transactions over cash.
Coronavirus-inspired cash removal
China has started disinfecting and isolating used banknotes, aiming to stop the spread of COVID-19. By using ultraviolet light and high temperatures to disinfect bills, banknotes are sealed and stored for around 14 days before recirculating them to the public. The nation's central bank made an emergency issuance of the four-billion-yuan worth of new bills for the province of Hubei prior to the Lunar New Year holiday.
The Louvre museum in Paris banned cash at its ticket gate in March of this year in fear that banknotes could possibly be a mode of transmission of the coronavirus. South Korea's central bank burned banknotes to slow the outbreak, while the US Congress has plans to roll out a digital dollar. The pandemic has been a catalyst for the digitization of money.
CBDCs vs. crypto
The survey concluded that 38 percent of consumers did not trust decentralized cryptocurrencies, while 26 percent expressed the opposite. 36 percent of the participants were either neutral about cryptocurrencies, while others did not have an opinion on the topic.
With a 16 percent, difference, participants viewed CBDCs as more trustworthy than cryptocurrencies, totaling 54 percent of consumers would trust a digital currency issued by a central bank or government. 23 percent of participants had a neutral opinion on CBDCs, while only 9 percent did not express a view.
However, security remains a concern to over a third of respondents, as cybercrime has been seen as a key challenge as well as the understanding of digital currencies and the technology behind it. 44 percent of participants believed that the use of digital currencies is not well understood, while around a quarter of participants believe that access to cryptocurrencies is either not available or too complicated.
Sweden aims to go cashless
Sweden's Sveriges Riksbank announced that it had started testing an e-krona, taking one step closer to the release of a central bank digital currency.
The e-krona aims to simulate everyday banking activities, including payments, deposits, and withdrawals from a digital wallet on a mobile phone. The pilot testing program has been scheduled to operate for one year, until February 2021 and will be running on blockchain.
Sweden is one of the least cash-dependent countries in the world, with banknotes only taking up 1 percent of the Swedish GDP, according to Riksbank's data. The data also showed compared the Swedish's cash GDP against 11 percent in Europe, 8 percent in the United States, and 4 percent in the UK.
Venezuela's President leverages pandemic for national CBDC adoption
Venezuela's president, Nicolas Maduro has announced a new campaign aiming to help the medical staff in his nation by airdropping one Petro to each actively working doctor amid the coronavirus pandemic.
The Venezuelan government is determined to take the coronavirus pandemic as an opportunity to boost the adoption of its national cryptocurrency in the country. The government announced this new campaign through its social media accounts, as a token of appreciation of efforts of the nation's doctors to combat COVID-19.
The Patria System, introduced by the government, will be used to distribute the special bonus of a Petro for the "Doctors of the Motherland." The platform was created to support the socio-economic conditions of the population and distribute subsidies and bonuses with its cryptographic token without going through the traditional banking system.
Read More