What could a Democrat Sweep in US Elections mean for Bitcoin?
What would it mean for Bitcoin (BTC), if the Democrats manage to pull off a clean sweep in the coming US elections?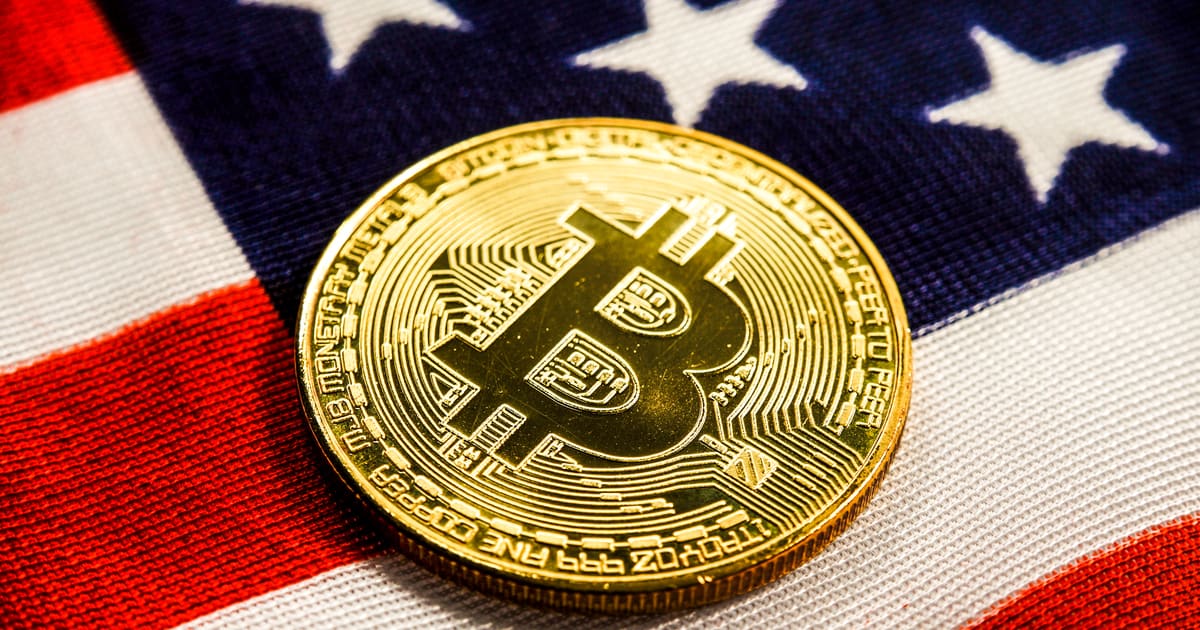 An election outcome where Joe Biden defeats Donald Trump in the presidential race and Democrats win a majority in both chambers of Congress would most likely mean more financial stimulus but could trigger the Federal Reserve to raise interest rates earlier than expected—according to one Morgan Stanley executive.
In a report by CNBC on Oct. 21, Jim Caron a portfolio manager at Morgan Stanley Investment Management said that a Democratic sweep of the election would most likely unleash further financial stimulus that could boost US economic growth prospects beyond 2021—however, a 'blue wave' could spur the Fed to raise interest rates much earlier than expected.
As reported by Blockchain.News, the Federal Reserve had originally projected back in September that it would maintain its policy rate of near zero until after 2023. Caron told CNBC that should Democrats sweep Republicans in the coming elections, he expects the FED may bring this timeline for interest rate hikes forward a year.
The Morgan Stanley executive said that the US economy was already expected to rebound in 2021 from the effects of the COVID-19 pandemic disruption—Caron believes that should Democrats win and pass further stimulus funds, it could boost growth impact into 2022.
While the extra growth sounds positive, Caron said that nobody wants to talk about interest rate hikes at the moment, but the effect of the stimulus "could bring the first rate hike by the Fed in from 2024 to 2025 to maybe 2023 to 2024."
However, the Morgan Stanley investment manager believes the election will raise more questions than provide answers. Many investors are wary of a Biden win as it is expected it could result in higher taxes and tighter regulations, which could have a knock-on effect on lower corporate profits and less economic growth.
What a Blue Sweep Means For BTC's price
The Bitcoin price today has seen a sharp rise due to the rising potential that a deal will be made between both parties to release another round of relief stimulus prior to the elections after House Speaker Nancy Pelosi said that she and Treasury Secretary Steve Mnuchin have narrowed their differences. The BTC price has risen on this sentiment alone.
As predicted by Caron of Morgan Stanley, a democratic clean sweep in the next election should definitely guarantee further stimulus packages which would be a boost for the stock markets—as Bitcoin and equities have been strongly correlated in recent months—it could also provide a boost to cryptocurrency prices.
Bitcoin investors continue to bet that the continued flood of government and central bank spending to fight the pandemic-caused economic slowdown will eventually lead to high inflation, which would also be beneficial for cryptocurrencies as the US dollar would lose purchasing power and send BTC's price surging.
This inflation theory is currently being heavily supported by an onslaught of public companies and notable Bitcoin investors such as the Winklevoss Twins and Paul Tudor Jones.
The Bitcoin price currently sits at $12,259 at the time of writing, and should a pre-election stimulus be passed today we could see BTC go on a powerful surge up the price chart.
Image source: Shutterstock
Read More