Teenage Bitcoin Scammer Behind 2020 Massive Twitter Hack Gets Sentenced to 3 Years in Prison
Graham Ivan Clark, the teenage hacker who took over popular Twitter accounts last year and used them to scam users out of Bitcoin, has pleaded guilty in a Florida court.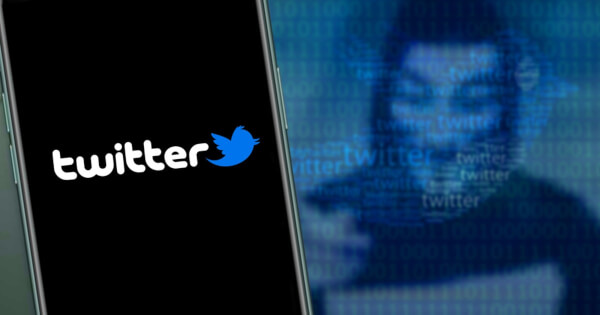 The 17-year-old in Tampa, Florida will therefore serve three years in prison and three years of probation after pleading guilty to financial fraud charges. Prosecutors alleged that Clark organized the hack of more than 30 high-profile Twitter accounts to trick followers into sending him Bitcoin (BTC).
Clark hacked into verified Twitter accounts belonging to prominent figures like US President Joe Biden, former President Barack Obama, Amazon founder Jeff Bezos, Tesla CEO Elon Musk, Uber, socialite Kim Kardashian, and other personalities. He was then able to tweet out messages asking for followers to send Bitcoin.
Clark wrote posting as Apple in a July tweet: "We are giving back to our community. We support Bitcoin and we believe you should too! All Bitcoin sent to our address below will be sent back to you doubled! Only going on for the next 30 minutes."
Once Clark gained control of the accounts, he used them to request Bitcoin donations and promised that any BTC sent to the posted address would be doubled. He executed the event in waves, starting with a series of crypto exchanges, firms, and personalities.
Two other co-perpetrators – Mason Sheppard, 19-years-old, and Nima Fazeli, 22-years-old – allegedly helped Clark in the attack. Despite all the trouble and the big names involved, the culprits only managed to gain $117,000 worth of Bitcoin from the scam. Sheppard and Fazeli also face federal charges.
As a youthful offender, Clark has avoided the minimum 10-year sentence adults would have typically faced for this type of crime, but this could be applied to him if he were to breach the terms of probation.
Teens and Cybercrime
Clark's legendary Bitcoin scam shocked the world on July 15 last year when he and his co-perpetrators hacked and sent out bogus tweets on accounts of high-profile personalities. The three suspects were arrested towards the end of July last year and charged for the high-profile hack.
Clark was identified as the mastermind behind the hack and was accused of taking control of several accounts belonging to notable people including Bill Gates, Elon Musk, former President Barack Obama, and others.
Prosecutors alleged that Clark gained access to Twitter accounts and to the internal controls of the social media behemoth through an employee. Via phone, the hackers managed to fool Twitter employees by phishing information. The scammers then attacked accounts of high-profile individuals. This mysterious incident demonstrates how nowadays, younger generations are connected to tech at a very early age. What is considered to be the biggest Twitter hack that went down in history was masterminded by three teenagers.
Image source: Shutterstock
Could Twitter Bitcoin Hack Have Been Prevented? Twitter Faces Heat From SEC
Read More