Bitcoin Twitter Hack Investigation Reveals Second Teen Mastermind
US authorities revealed that there may have been another person that played a prominent role in the massive Bitcoin hack that overtook Twitter on July 15, and froze the accounts of many celebrities and tech moguls.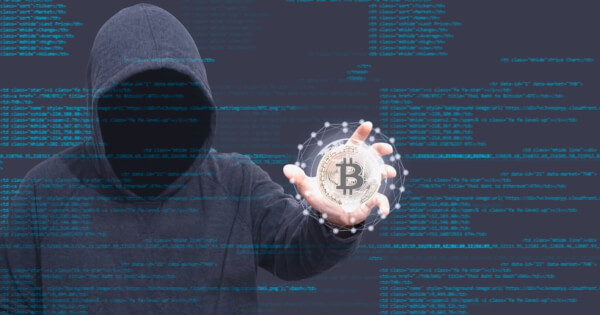 Twitter Bitcoin scam orchestrated by minors
New evidence came in light, as the alleged fourth culprit involved in the massive Bitcoin-driven Twitter hack caught the attention of law officials, due to the illicit activities he has kept up, notably voice phishing attacks. The fourth person is said to be a 16-year-old teenager residing in Massachusetts with his parents. Along with the "mastermind" behind the July 15 Twitter hack - who surprised many when official documents revealed he was merely 17-year-old - the Massachusetts native is alleged to have played an equal, if not an even more significant, part in the Bitcoin heist that overtook the verified accounts of tech moguls and big-name figures, such as Elon Musk, Barack Obama, Joe Biden, Kanye West, and more.
On Tuesday, federal law agents searched the teenager's home and upon investigation, the federal agents decided not to try the youth. Even if he was to be arrested, the case would be handed over to Massachusetts authorities, who would have greater judicial power, as the hacker is a minor.
The teenager is alleged to have played a crucial part in the Twitter scam of July 15, which resulted in a temporary freeze of the social media platform, as Twitter support attempted to fix the breach. The scammers issued the same message across all verified Twitter accounts, saying that "all Bitcoin sent to the address below will be sent back doubled! If you send $1,000, I will send $2,000. Only doing this for 30 minutes." The Bitcoin (BTC) heist generated more than $100,000 worth of BTC.
The 16-year-old teenager appeared to have been planning the Bitcoin hack along with his 17-year-old accomplice since May. He was alleged to have communicated via encrypted messaging platforms such as Signal and Wire, making it harder for investigators to track him. The Massachusetts native's main role in the Twitter scam was to call its employees and pose as a contractor in order to extract login credentials and sensitive information that would enable his hacker team and him to access the inner admin panel of the company systems.
The youth has been reported to not only be involved in the Bitcoin hack that overtook Twitter but also in other cryptocurrency scams targeting various firms. From the age of 13, the boy has tampered in cybercrime, using pornographic names to buy websites with the goal of eventually reselling them. According to messages found on an online forum, the Massachusetts minor also attempted to sell a username in exchange for $3,000 in Bitcoin at a point in time. In another instance, he lost around $200,000 on a BTC gambling site.
The 16-year-old came in contact with the leader of the Twitter hack online in May. Together, they began extorting login credentials from employees and selling valuable Twitter usernames on the web, under the alias "Kirk." The Bitcoin scammers operated by using SIM swaps to conduct their cyber-attacks, which consists of a hacking technique that is often used to steal cryptocurrency and seize social media accounts. Federal agents and investigators who were part of the search warrant on Tuesday disclosed that the 16-year-old came from a broken home. His father had declared bankruptcy on two separate occasions and his mother had allegedly been fired after falsifying her credentials.
As for the ringleader of the Bitcoin Twitter hack that compromised accounts of coin exchanges, tech celebrities, and politicians alike, the 17-year-old has pleaded not guilty but has not made bail to get out of jail. Bail is currently set at $725,000.
Image source: Shutterstock
Read More