President Trump Nominates Brian Brooks to Serve as US Comptroller of the Currency for A Five-Year Term
President Donald Trump announced his intent to nominate and appoint Brian. P. Brooks to be the Comptroller of the Currency for a term of five years.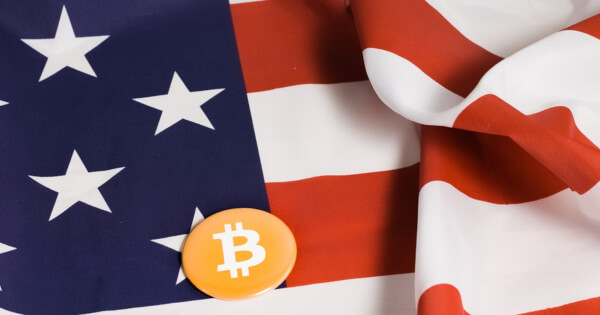 Brooks is currently serving as the acting Comptroller of the Currency under the US Treasury. He previously served as chief legal officer of Coinbase cryptocurrency exchange before assuming his role at the Office of the Comptroller of the Currency (OCC), an independent bureau within the U.S Department of the Treasury.
Brooks took over the Comptroller's office in May this year after Joseph Otting announced his decision to step down.
Brook would assume a five-year term after getting the approval of the US Senate. However, President Trump lost the recently concluded elections to Democratic party opponent Joe Biden. This means that Biden could nominate someone else to the position if the Senate does not confirm Brooks' position before January 20th of next year. It remains unclear whether the Senate Democrats on the committee would vote for Brooks.
Earlier this month, a group of Democratic lawmakers sent a strongly worded letter to Brooks in which the political authorities harshly criticized him and his office for focusing too much on cryptocurrencies. They said he did not spend enough time addressing minority banking matters and improving financial inclusion, especially considering this difficult time when the COVID-19 pandemic has adversely affected the global economy.
It is still unknown whether it will be the case, but the Democratic senators may wish to let President-elect Biden nominate his own candidate of choice to the Comptroller of the Currency position, instead of letting President Trump confirm another regulator.
Brooks' Commitment to Help Banks Embrace Crypto
Since assuming office as a Comptroller of the Currency, Brooks has worked on several policy initiatives on virtual assets. In late July, his office opened the door for national saving banks and federal saving associations to hold crypto assets on behalf of their customers. This announcement came after Brooks led his OCC office to seek public input on the digital activities of financial institutions, including actions related to blockchain and cryptocurrencies. The initiative marked a significant wave of change for the US banking sector's relationship with the nascent crypto ecosystem.
Brooks has proved himself to be an individualist in his role at the OCC office. He has worked to demystify fears surrounding cryptocurrencies by helping set up systems that now enable banks to adopt cryptocurrencies safely.
Image source: Shutterstock
Read More