Mainstream Adoption of DeFi and DLT Is Coming, It Will Replace Banks, Says US Currency Comptroller
The US acting Comptroller of the Currency Brian Brooks disclosed that roles played by banking institutions will soon change with the emergence in popularity of cryptocurrencies and decentralized finance (DeFi).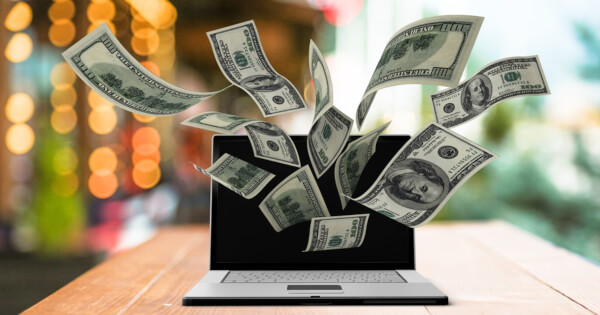 An eventuality - DeFi to replace traditional banks
During an interview at DC Fintech Week, Brooks explained that the decentralized finance sector, which has boomed this year, was here to stay as it will soon make traditional financial banking services obsolete. He said that in the near future, distributed ledger technologies (DLT) would be leveraged to provide financial assistance. This would subsequently wipe out many banking roles that have up to now been considered crucial and representative of centralized power and management in the financial field. Brooks said:
"We see a future where decentralization is very likely an unstoppable force out there. Decentralized networks, by definition, are cheaper, faster, and more resilient than any kind of centralized structure."
Brooks further said that the role of banks in society will change amid the innovative disruption brought upon by DeFi and stablecoins. Brooks stated:
"Human beings need financial services, they don't need banks."
To clarify his point on how decentralized blockchain networks would disrupt the financial sector, Brooks elaborated that the digital age has provided services where algorithms could now replace the role of banks, which previously served as a third-party mediator. He said:
"It is possible for you to just go online and say, 'Hey, listen, I've got $10,000 here and I'd like it to earn five percent' […] the algorithm will find someone who does, and all of a sudden there's no longer a value in the bank aggregating all of that money together."
Will CBDCs be part of the new digital normal?
The stance adopted by the US acting Comptroller of the Currency comes at a time when central bank digital currencies (CBDCs) have been the buzz among countries that have tried to keep in stride with the digital revolution at hand.
European Central Bank (ECB) President Christine Lagarde has said that it was imperative for the European Union to keep up with new demands brought upon by the digital age. She said:
"It's simply a matter of making our currency fit for the digital age. When we see how quickly digital payments are spreading, it's important to meet this demand."
Central bank digital currencies have been a topic broached by many central banks worldwide, as investors have flocked to cryptocurrencies to secure their hedge funds.
The biggest cryptocurrency by market capitalization, Bitcoin, made headlines today, much to the delight of investors worldwide, as it surged past the $12,000 resistance level. At the time of writing, it is trading at 12,187.39 on CoinGecko and market experts are already anticipating it to gain more.
Image source: Shutterstock
Read More