More Consolidation to be Expected from Bitcoin as the Dollar Rallies and US Stock Market Is Down
After surging past the $50,000 mark recently, Bitcoin (BTC) has experienced a drawback and has fallen by 5.56% in the last 24 hours to trade at $47,030 at the time of writing, according to CoinMarketCap.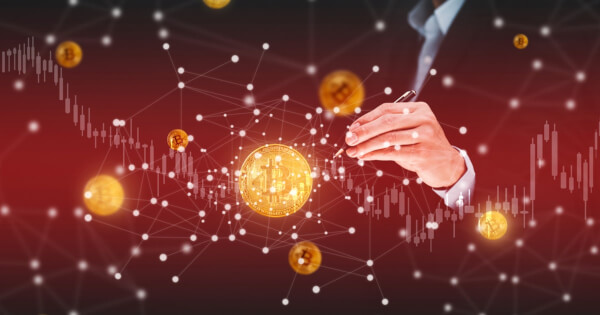 Crypto analyst Joseph Young trusts that the leading cryptocurrency is treading with caution based on a strengthening dollar, and this could prompt a price consolidation in the short-term. He explained:
"Bitcoin in caution mode as global macro turns risk-off and the dollar rallies. Both the U.S. and Asia stock markets are down big. Expecting more consolidation in the short-term."
A strengthening dollar is not good news for Bitcoin because the two have an inverse relation, as explained by analysts. For instance, as BTC surged by more than 295% in late 2020, the US Dollar Index (DXY) slipped to a 32-month low.
Moreover, late last month, BTC plunged by more than 20% in just a week as bond yields surged and risk assets experienced a global sell-off. The top cryptocurrency finds itself in a similar trajectory this time round.
The $37-$39k level might be the ultimate bottom
According to veteran crypto trader, Michael van de Poppe, Bitcoin's uptrend will be kept alive if it manages to uphold above the $50k barrier. If this fails, the worst-case scenario will trigger a pullback to the $37-39K level. He acknowledged:
"The Bitcoin scenario is unfolding here. I'm assuming we'll have to crack the $50K barrier in order to keep this scenario alive. If $50K fails to sustain support, I'm expecting a test of $42-44K and possibly $37-39K region for the ultimate bottom."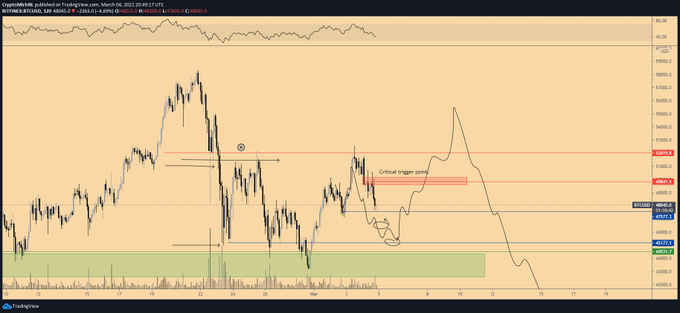 BTC's present plunge is also linked to the fact that Federal Reserve chairman Jerome Powell has confirmed that the central bank's monetary strategy regarding inflation will not change. He suggested that the Fed was going to keep its goal of maintaining inflation above the target mark of 2%. Following his announcement, Bitcoin's price plunged.
Image source: Shutterstock
Read More