Bitcoin Plummets as Fed Reserve Chair Jerome Powell Confirms Inflation Strategy Will Not Change
Federal Reserve chairman Jerome Powell has confirmed that the central bank's monetary strategy regarding inflation will not change.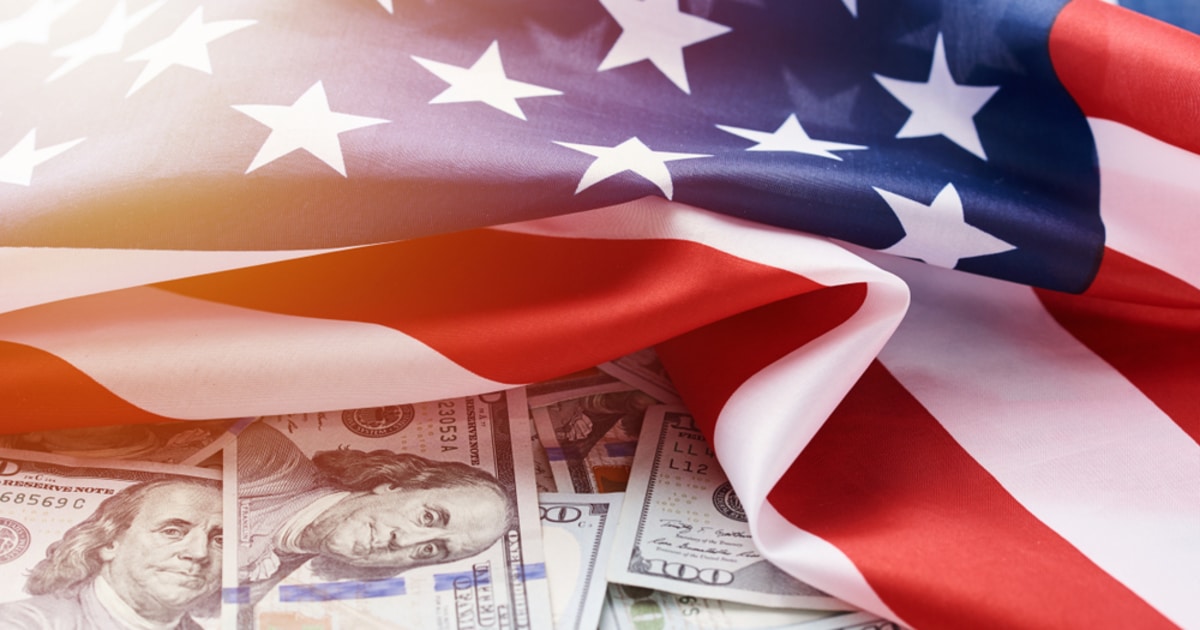 During an interview with Wall Street, Powell suggested that the Federal Reserve was going to keep its goal of maintaining inflation above the target mark of 2%. He disclosed that the Fed's agenda regarding inflationary targets remained unchanged. Additionally, he provided no indications that the Central Bank will attempt to squash the recent rise in Treasury yields, prompting them to rise further.
With the current rise in bond yields and the Federal Reserve Chairman's announcement, Bitcoin plummeted, dropping by 8% in 24 hours to trade around $47,000.
With COVID-19 vaccines being issued and more relaxed restrictions set in place, many are expecting the economy to recover. The rise in demand for 10-year Treasury yields could be taken as a sign that investors are confident that the economy is on the right track of recovery from the economic downfall triggered by the pandemic. Subsequently, with the increased demand for credit, the cost of borrowing money has gone up as well.
Needless to say, the rise in bond yields has served to alarm investors, although Federal Reserve officials do not seem to be bothered by it. Powell asserted that the Fed's monetary strategy for reviving the economy has not changed. He confirmed that bond yield rates will continue to be issued at the current rate, saying that the Fed will only change strategies "if conditions do change materially." He further explained:
"Today, we're still a long way from our goals of maximum employment and inflation averaging 2% over time."
Powell's remarks indicate that the Federal Reserve has no immediate plans to suppress yield rates. As revealed in a Federal Open Market Committee (FOMC) meeting in January, the Federal Reserve intends to continue buying $80 billion of US Treasury bonds and $40 billion of agency mortgage-backed securities every month.
Analysts have commented on it, addressing the inflation rate as a concern for investors. Head of global policy at Evercore ISI, Krishna Guha, told Wall Street that the current level of yields was "significantly higher than it was two weeks ago." She said, "The market was looking for reassurance and didn't get it."
On the news that the Federal Reserve intends to keep its inflation strategy, Bitcoin plummeted, with market confidence dwindling down.
Fed Monetary measures to push BTC price up in the long run
The rise in inflation has pushed many investors to turn towards cryptocurrency, in particular Bitcoin, as a hedge.
Since the Federal Reserve had announced plans to increase money printing measures to provide stimulus relief, Bitcoin has benefitted and surged. From March 2020 to now, Bitcoin's price has gone from $6400 to its current price of $47,000. This translates to a 734% increase.
A wave of institutional backing has also entered Bitcoin. Many such as MicroStrategy have allocation a portion of their balance sheet to Bitcoin as a way to hedge. Previously, MicroStrategy CEO Michael Saylor explained that Bitcoin was the ideal safe-haven asset. The idea is that the cryptocurrency is sure to go up in value, with its supply capped at 21 million.
Image source: Shutterstock
Fed Chair Powell Says Central Bank Will Engage with US Lawmakers On Digital Dollar
Read More