Microstrategy CEO Reveals BTC Purchase is Corporate Strategy to Adopt Bitcoin Standard
CEO Michael Saylor revealed in a recent interview that MicroStrategy's $425 million Bitcoin investment was part of its corporate 100-year outlook and the firm's strategy to adopt the Bitcoin Standard.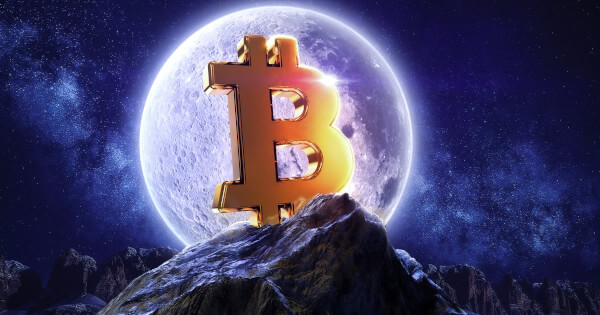 Microstrategy CEO Michael Saylor said the company will hold onto its Bitcoin holdings for the next 100 years—with absolutely no plans to sell.
Since its purchase of 21,454 BTC on Aug 11, Microstrategy's initial Bitcoin investment has gained close to $30 million in just over two months. The firm also made a $175 million second BTC investment in September.
Speaking to Real Vision CEO Raoul Pal on Oct. 21, Saylor confirmed his BTC strategy had been the result of planning and discussion amongst the business intelligence firm's board of directors, investors, auditor and executives.
Saylor revealed that Microstrategy began to explore assets that could act as a safe haven or long-term store of wealth after a decision had been reached by the firm to restructure its treasury—in response to the uncertainty created by the COVID-19 economy.
According to the Microstrategy CEO, Bitcoin was the only asset that provided a strong 100-year outlook. Saylor argued that other assets they explored were all vulnerable to taxation and fees or too centrally controlled by governments or corporations.
Saylor said during the interview:
"This is not a speculation, nor a hedge. It is a deliberate corporate strategy to adopt the Bitcoin Standard."
Saylor was also critical of other cryptocurrencies, claiming that Bitcoin was proven while Ethereum is not yet done with its functional architecture. The Microstrategy CEO said that when comparing BTC with other cryptos, the choice is obvious. He said, "the market screaming to you there is a winner."
It's not just cryptos that Bitcoin trumps, according to Saylor BTC also easily bests traditional stores of value like cash and gold. He said:
"Bitcoin, if it's not a hundred times better than gold, it is a million times better than gold, and there is nothing close to it."
When comparing Bitcoin to gold, Saylor cited the crypto assets history of increasing in value, its scarcity and limited supply and its functionality in terms of storage and transport of wealth as features gold could not match.
Saylor also adamantly expressed to Pal that contrary to speculation in the crypto market that the business intelligence firm is trying to capitalize on a fast pump and dump, Microstrategy is thinking long-term on Bitcoin. He said:
"I'm buying it for the dude that's going to work for the dude that's going to get hired by the guy who takes over my job in 100 years."
Institutional Bitcoin Pays Off
While Microstrategy is no doubt feeling pretty pleased with their decision to invest in Bitcoin as the crypto made its bull run this week, but they aren't the only company celebration.
Grayscale Investments is also sure to cause Bitcoin FOMO among institutions still afraid to venture into BTC, as CEO Barry Silbert announced a breathtaking increase of $300 million in AUM after a single day this week—as BTC price surged to new highs for the year.
The Bitcoin price is $12,933.05 at the time of writing.
Image source: Shutterstock
---

Read More