Bitcoin Price Bull Run Sees Grayscale Investments add $300M AUM in One Day
Grayscale Investments is sure to cause Bitcoin FOMO among institutions still afraid to venture into BTC, as CEO Barry Silbert announced a breathtaking increase of $300 million in AUM after a single day this week.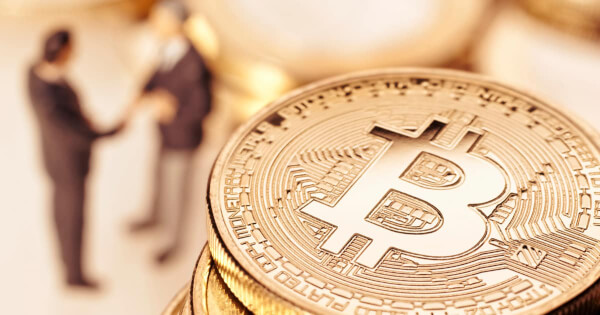 Grayscale Investment has seen its assets under management (AUM) grow by $1 billion in the space of a week, with $300 million added in a single day—thanks to Bitcoin's (BTC) price break out bull run to $13,000.
According to a Twitter post by Grayscale CEO Barry Silbert today, the investment firm now has $7.3 billion in assets under management (AUM)—a one billion dollar increase since it last reported $6.3 Billion in AUM on Oct.15.
Silbert tweeted:
"Added a cool $300 million in AUM in one day"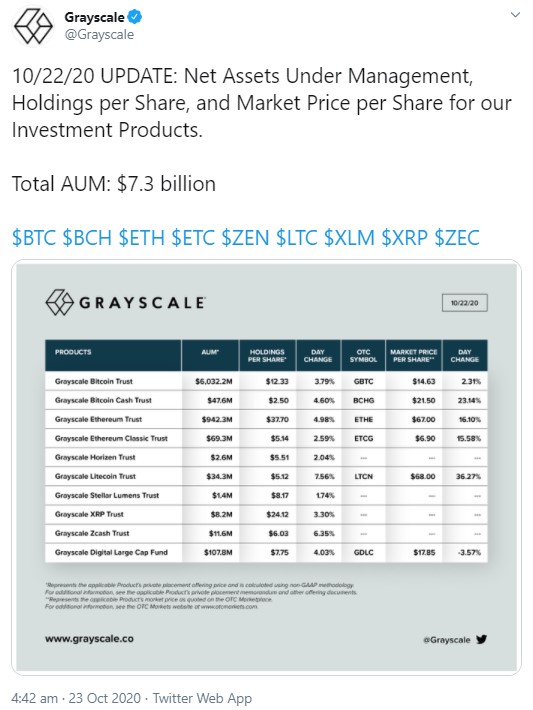 Grayscale's funds are predominantly held in trusts for Bitcoin (BTC) and Ethereum (ETH). The recent surge in the BTC price is and crypto markets are most likely the result of US monetary and stimulus policy and payments giant PayPal's recent crypto market entry.
In the post, the Grayscale CEO reported that the investment firm's Litecoin (LTC) Trust had increased the most by more than 7.5%. Its Zcash (ZEC) Trust increased by more than 6% in the same timeframe. The institutional-grade investment firm also has relatively small allocations of Ethereum Classic (ETC), Horizen (ZEN), Stellar Lumens (XLM), XRP, and Bitcoin Cash (BCH).
Grayscale is one of the first major public companies to recognize crypto's potential and has recently been joined by Galaxy Digital, Microstrategy, and Square, as businesses react to a change in sentiment towards Bitcoin and other cryptocurrencies.
Image source: Shutterstock
---

Read More