PayPal Finally Enables Cryptocurrency Payments and Shopping
Payments giant PayPal has integrated cryptocurrency buying, selling, storage and payments into its global network.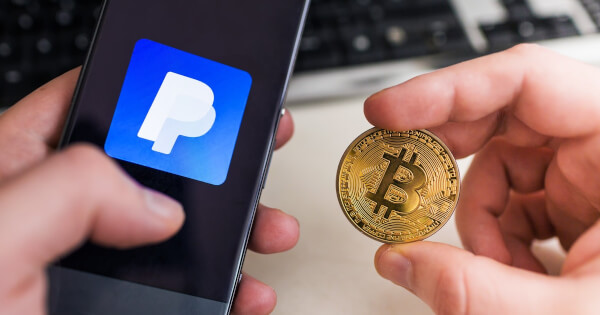 The customers of the San Jose-based online payment services giant PayPal will finally be able to make payments as well as receive the same using digital currencies through PayPal's online wallets.
According to a report from Reuters on Oct. 21, the debut of PayPal into the cryptocurrency payment scene is significant owing to the extensive reach of the company that controls over 300 million accounts worldwide.
Through the new service, PayPal customers can now purchase items and receive payments for goods and services using the enabled digital currencies including Bitcoin (BTC), Ethereum (ETH), Litecoin (LTC), and Bitcoin Cash (BCH). The service also provides a storage wallet for digital currencies. Despite payments being made in crypto, the merchants will receive the settlement of the equivalent amount in fiat currency.
PayPal's Chief Executive Officer and President Dan Schulman revealed in an interview that the launch of the crypto payment service is geared at bolstering the continuous adoption and integration of digital currencies. He also stated that the company is in consultation with Central Banks and private business entities to prepare its networks for any proposed Central Bank Digital Currencies or similar currencies that may be developed by either of the entities.
PayPal's Crypto Payment Service Long Due
PayPal has long been tagged with the development and subsequent launch of this cryptocurrency payment service as detailed by Blockchain.news. In a recent letter sent to the European Commission, the company confirmed that has it is actively working to bring cryptocurrencies capabilities on its platform. The firm noted that it has taken tangible and unilateral steps to further develop its capabilities in the cryptocurrency space.
Now that the company has debuted its own service, a niche that is currently being dominated by payment services rivals including Jack Dorsey's backed Square Inc, there are expectations that PayPal with this new service will give Square and other such firms a run for their crypto holdings.
Image source: Shutterstock
Read More