PayPal Will Give Jack Dorsey's Square a Run for its Cryptocurrency
Payments giant PayPal looks set to roll out cryptocurrency sales services for its 305 million users.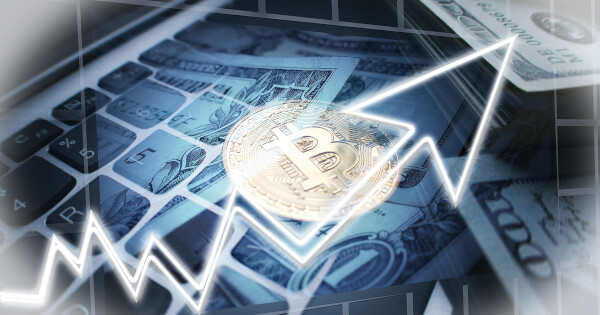 Rumors are buzzing in the crypto sphere that payments giant PayPal are set to offer direct cryptocurrency sales for their customer base, which could see them rise up to compete with Jack Dorsey's fintech Unicorn—Square—in the digital assets space.
With the appearance of two job postings, the rumors of PayPal's entry into the crypto-sphere are starting to take real shape. According to their official site, PayPal is now hiring cryptocurrency and blockchain specialists.
PayPal currently has two live listings: one for a Technical Lead – Crypto Engineer, for a role described as designing, developing and maintaining key crypto products; while the other is for a blockchain research engineer to join the fintech's research group on "emerging blockchain technologies, performance, and their potential uses within PayPal."
PayPal's Fluid Opinion of Crypto
It wasn't so long ago that PayPal was the prime vendor for any digital transferring of cash. However, as the mainstream has woken to bitcoin and the overall cryptocurrency industry, as well as the integration by newcomer fintechs like Square—PayPal has been forced to sit up and take notice.
PayPal's perception of bitcoin, cryptocurrency in general, as well as the underlying blockchain technology has flip-flopped over the last year. There have been suggestions from a co-founder of the company that bitcoin is a scam, while there have also been recent predictions from a board member that Bitcoin could surge 250 times its current value.
PayPal was the first company to pull out of the coalition of companies involved in a Facebook-led cryptocurrency initiative, Libra Association.
Currently, PayPal can be used as an alternative means for withdrawing funds from exchanges such as Coinbase but, if the rumors are true, this would be a first for the fintech giant in terms of offering direct sales of crypto.
Competing With Square
As witnessed by Square's soaring stock price, fintech's that offer cryptocurrencies are making serious money. Square's stock price recently recorded a 20- month high, and the soaring price is being largely attributed to the firm's integration of Bitcoin in its services.
Square is a payments company founded and run by Twitter CEO Jack Dorsey. Square rolled out bitcoin purchases in its Cash App in mid-2018—which reported $306 million in bitcoin revenue in its most recent earnings report.
Although Square was first with digital asset integration, the potential impact of PayPal to the cryptocurrency and Bitcoin sector in terms of adoption could eclipse the impact of Square, given its vast size and clientele base. As pointed out by the CryptoLark in a Tweet, "There is not enough #bitcoin for each PayPal user to have 0.05 $btc - let that sink in."
Image source: Shutterstock
---

Read More