Galaxy Digital CEO Mike Novogratz Says Launch of Digital Euro Will Drive Bitcoin Adoption
Galaxy Digital CEO Mike Novogratz has responded to a recent announcement made by the European Central Bank president Christine Lagarde that the European Central Bank (ECB) will issue its own digital currency. Novogratz does not believe that Bitcoin would be threatened by the digital euro. He instead says that the ECB issuing its own digital currency could help drive the adoption of Bitcoin and other cryptocurrencies.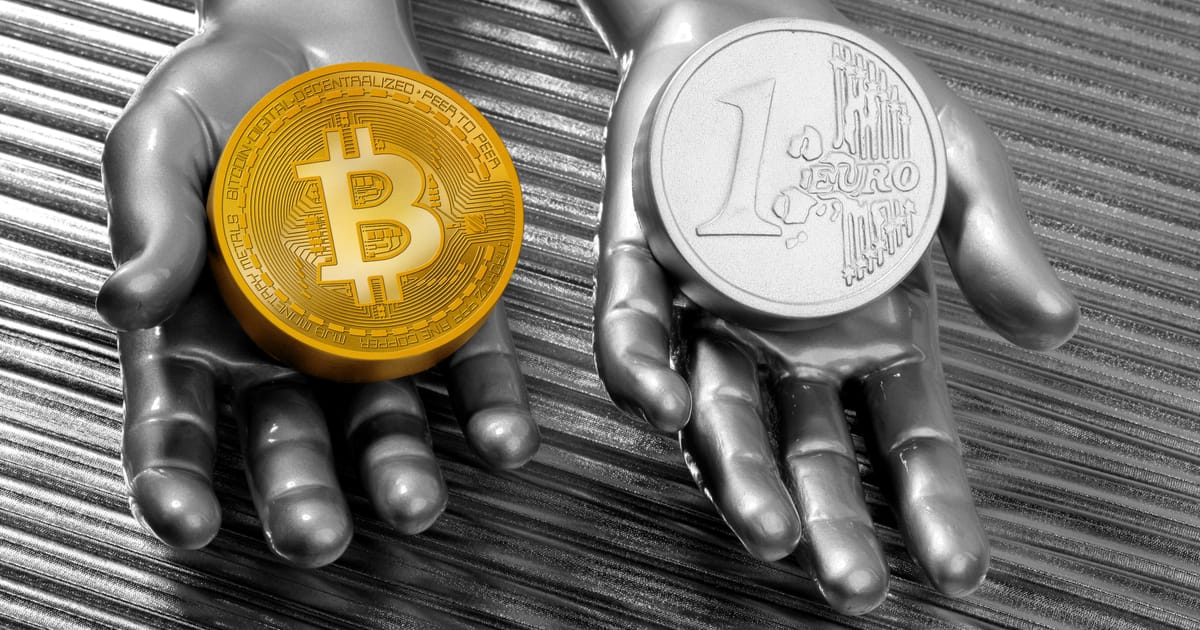 Why CBDCs Are Good for Bitcoin
In her speech on September 21, Christine Lagarde talked about the topic of issuing a Central Bank Digital Currency (CBDC). The European Central Bank is currently examining the idea of issuing a digital currency. The central bank is also carefully assessing key challenges associated with the digital currency.
Lagarde said:
"We are also exploring the benefits, risks, and operational challenges of introducing a digital euro. A digital euro could be a complement to, not a substitute for, cash; it could provide an alternative to private digital currencies and ensure that sovereign money remains at the core of European payment systems."
She described the digital euro as just a complement to cash, but not its ultimate replacement. The digital euro would ensure that a widely used cryptocurrency like Bitcoin does not replace sovereign money.
However, the exact launch of the digital currency is still unknown as there is very little available information about the design of the CBDC.
Novogratz is a well-respected and successful macro hedge fund manager who understands both worlds of traditional finance and cryptocurrencies. So, he understands how the CBDC would impact Bitcoin.
Novogratz believes that the European Central Bank launching its own central-bank-issued digital currency will help the adoption of Bitcoin and other cryptocurrencies as well. Central banks love to print money. He says that if the same central banks keep printing their fiat currencies like it is a toilet paper, then Central Bank Digital Currencies will deprecate, but Bitcoin won't.
Novogratz believes that the ECB will go back to its old ways with the digital euro by printing an unlimited amount of money.
Novogratz said that central banks that develop their fiat currency-pegged digital currencies might be providing more power to Bitcoin by paving the way for institutional interest. He said that Bitcoin and other cryptocurrencies could eventually benefit from the same infrastructure, which is used by the widespread adoption of CBDC. In other words, central banks would build infrastructure used to safely transact and store CBDCs. But that same infrastructure could be used for cryptocurrencies such as Bitcoin.
Bitcoin as A Hedge Against Inflation
Around the globe, central banks are flirting with digital currency. Central Bank Digital Currencies are going to be a trending topic as plans for CBDCs are underway in more than 45 countries, including China, Uruguay, Turkey, France, and Sweden. But are CBDCs a threat to or good for Bitcoin? Various experts have indicated that CBDCs would pave the way for continued institutional and retail interest in Bitcoin and other cryptocurrencies.
If billions of people will have digital wallets and have a new familiarity and understanding with digital money, then accessing a global, non-sovereign currency like Bitcoin becomes much faster and shorter. If financial institutions have to develop infrastructure and tools to safely transact and store CBDC, that same infrastructure could potentially be used for Bitcoin.
CBDC is still a government-controlled fiat currency, which is the same fiat currency being used today. It is still prone to inflation and selective money printing. To hedge against the decreasing purchasing power of fiat and monetary inflation, people would still consider buying Bitcoin just like what billionaire Paul Tudor Jones has done.
Image source: Shutterstock
Read More