Coinbase to Support Ethereum 2.0 Trading and Staking Rewards in 2021, ETH Recovers From Bull Run
Coinbase digital currency exchange voiced its support for Ethereum 2.0, the blockchain upgrade that launched at 12 pm UTC yesterday.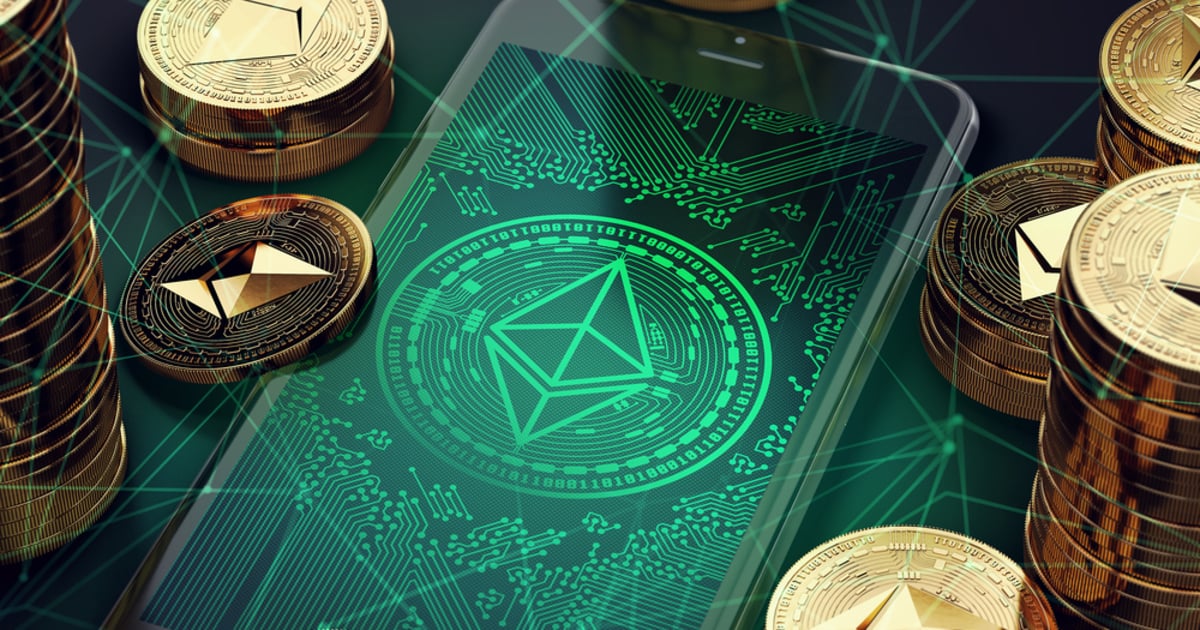 While Ethereum (ETH) developers were previously worried that the required amount of staked Ether would not be locked in in time for ETH 2.0 genesis, the deposit contract more than exceeded all expectations, by topping the 524,288 ETH. According to on-chain analytics, at least 870,689 ETH were staked in anticipation of the new blockchain upgrade, which runs in parallel with Ethereum's current mainnet.
Coinbase exchange expressed its support for ETH 2.0 and said:
"Coinbase intends to fully support ETH2 through staking and trading."
Through an official blog post, the US-based digital exchange announced that it was planning to make its platform interoperable with Ethereum 2.0, by supporting staking rewards and trading. Even if Ethereum 2.0 tokens will remain locked on the network's beacon chain, trading between ETH2 and Ethereum's current blockchain will be supported on Coinbase. Per the announcement:
"While staked ETH2 tokens remain locked on the beacon chain, Coinbase will also enable trading between ETH2, ETH, and all other supported currencies providing liquidity for our customers."
Coinbase intends to roll out this functionality by early 2021, and this will enable its customers to convert Ether in their accounts to ETH 2.0 blockchain directly to earn staking rewards.
What is so great about Ethereum 2.0?
On Ethereum 2.0 mainnet, which will be merged with the current blockchain during a transitionary period of two years, energy efficiency, low gas prices, and high scalability are to be expected.
The launch of Ethereum 2.0 will happen in phases, with the current one being Phase 0. This is to enable developers to perfect every part of the blockchain, which is a transition from a Proof-of-Work (PoW) to a Proof-of-Stake (PoS) protocol. Previously, crypto miner Dwain Pereira explained the difference between the two types of consensus:
"The Proof of Work Blockchain model uses more electricity than some countries [...] So the Proof of Stake model will be both energy efficient and more lucrative for stakers."
According to the miner, the energy costs of PoW blockchains are paid with fiat, resulting in a "downward pressure" on cryptocurrencies' value.
It may take two years before Ethereum 2.0 is fully completed, but the main target is to create a "stable and dependable system in the long run," according to Ethereum co-founder Vitalik Buterin.
Ether bulls currently recouping
Following Ethereum's new mainnet launch, Ether was expected by traders to surge, but it has been down 2.74% in the last 24 hours on CoinMarketCap, trading at $591.25 after having pushed past the resistance level of $600 earlier this week.
The retracement may be partially due to Bitcoin (BTC)'s pullback in price, after the mainstream cryptocurrency recorded a ground-breaking all-time high nearing $20K. Altcoins and BTC alike seem to be recovering at the moment, trading lower after a massive bull run. This is expected to be a temporary retracement before they continue their upward trajectory.
Image source: Shutterstock
Read More