XRP Price Analysis: Why The Bulls Are Not Buying The Dip
The bearish trends in the market for the better part of this week have resulted in a bigger cloud of uncertainty hovering over some cryptocurrencies more than others. While Decentralized Finance (DeFi) tokens such as Aave and Uniswap (UNI) have remained resilient amid the encompassing dips, cryptocurrencies like Ripple (XRP) and Litecoin (LTC) have recorded serious drops today and in the past week.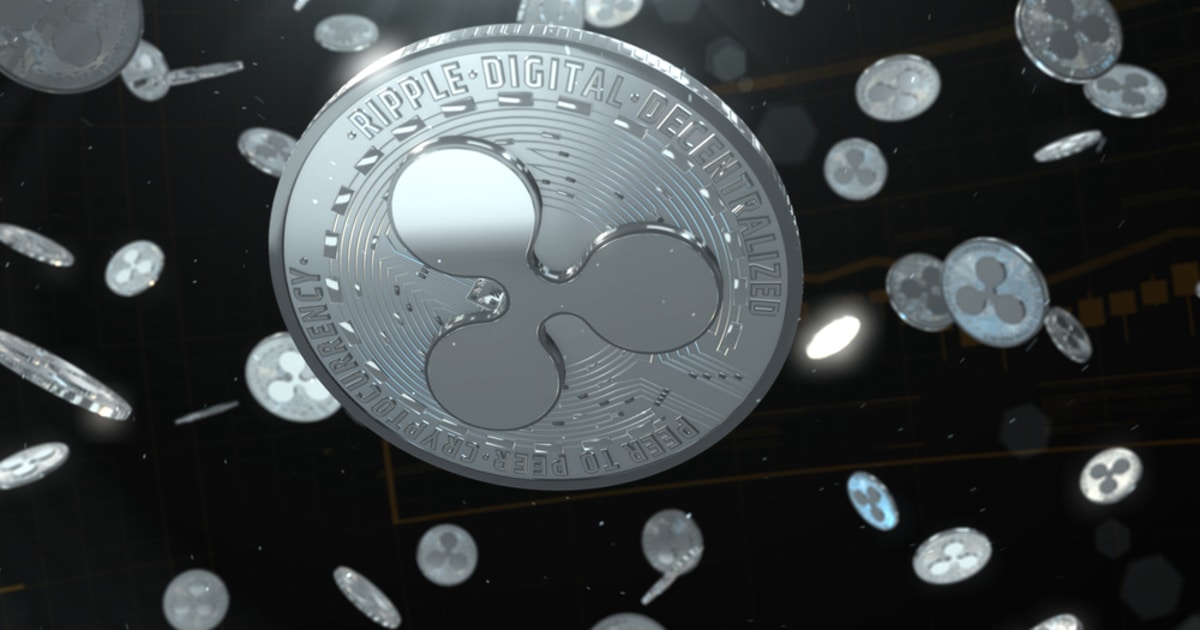 While many of the top cryptocurrencies are attempting to redirect the course of their price momentum towards new gains, the potentials of XRP and LTC to join in this bullish emancipation remains weak amid the bearish sentiments that have felt in the past days.
XRP's Short-Term Price Analysis
XRP saw the best of its days in last months of 2020 as the cryptocurrency that is closely associated with Ripple Labs joined the crypto surge amid institutional buy-ups of the top digital assets. The growth of XRP that appears like a bubble received a pin burst toward the end of last year as the Securities and Exchange Commission (SEC) slammed Ripple with a lawsuit, a case that ushered in a series of unfortunate events including the removal of XRP from the Grayscale Investment Funds.
As a rise and fall swing can be perceived from the price of XRP, the cryptocurrency is recording one of its usual weekly plunges with a 3.02% drop in the past 24 hours. In the past week, it experienced a 14.12% plunge, according to data from CoinMarketCap.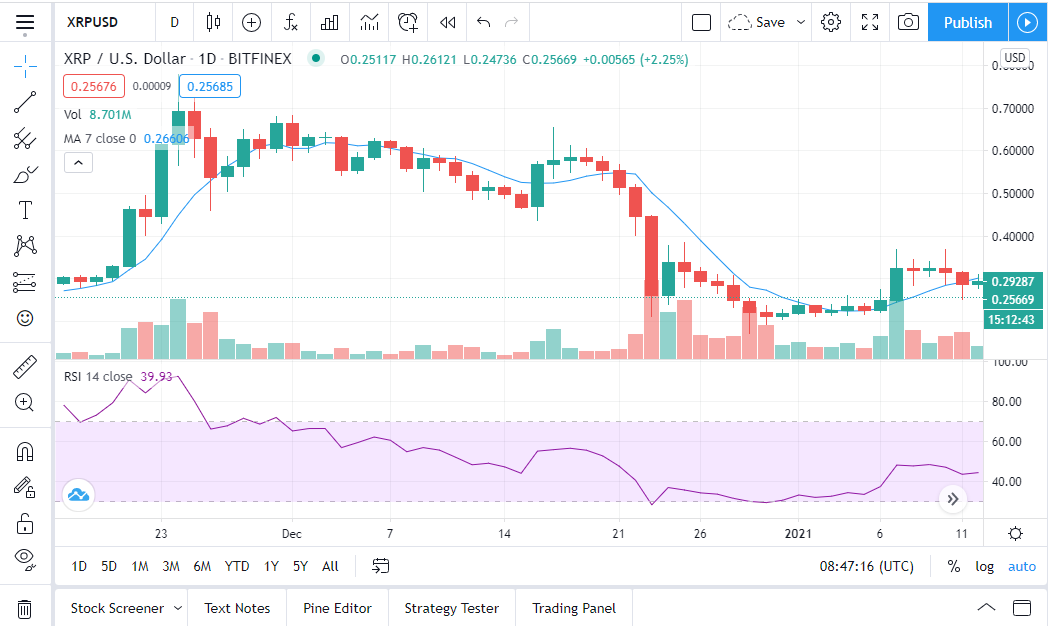 The XRP/USD charts are also not bullish either on the short term or the long term performance of XRP. Since the coin dropped below the $0.6 support region way back on November 25, 2020, it has not retested that level ever since. Its attempt to push through the $0.4 resistance zone since the lawsuit was filed has been fought against by the sellers who have continually expressed skepticism about the future prospect of the coin.
With an RSI of 39.93 and an extremely bearish 7-day Moving Average, XRP is in no good position to pull a bullish move in the short term.
So Why Are The Bulls Neglecting XRP?
There are a lot of speculations around XRP at this time with all of them deeply rooted in the SEC lawsuit. As the first court session for the hearing of the SEC vs. Ripple case is slated for February 22, a lot of investors are adhering to a "wait and see" strategy to see how events will unfold and whether they will be in favour of the XRP cryptocurrency.
Although there has been an administration change since the lawsuit has been filed, there are speculations that the Biden Administration's SEC Chair, Gary Gensler will not be able to save XRP, a position that has served to fuel investor skepticism further.
Image source: Shutterstock
Walls Street's GameStop Battle With Reddit Page r/wallstreetbet Highlights Need for Decentralized Bitcoin
Read More