Biden Appointed SEC Chair Gary Gensler is not Going to Save Ripple's XRP Token
Ripple CEO Brad Garlinghouse is celebrating President-elect Joe Biden's decision to appoint Gary Gensler to SEC chair—but the appointment of the former CFTC chair will not make the lawsuit against XRP go away.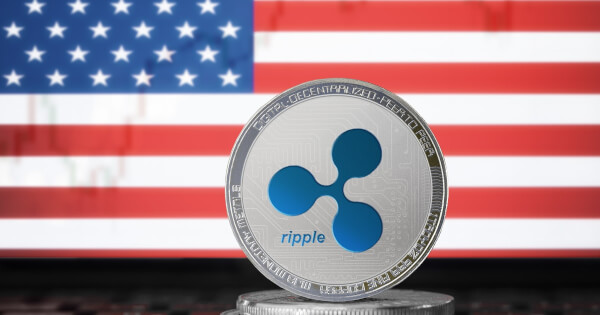 Former CFTC chair Gary Gensler has now been named as President-elect Joe Biden's official choice to be the new chairman of the United States Securities and Exchange Commission (SEC) to replace Jay Clayton.
Ripple exec's named in the lawsuit and XRP token holders appear to believe that Gensler's appointment could be XRP's saviour, but all indications show that the Ripple controlled cryptocurrency's problems are far from over, and the former CFTC chair is not its saviour.
Despite Gensler's documented belief's that XRP is unregistered security, the XRP token has risen by almost 3% to a price of $0.28 since the official announcement.
Gary Gensler Next SEC Chair
President-elect Biden's transition team to takeover financial policy of the United States includes former Commodity Futures Trading Commission (CFTC) Gary Gensler who will assume the SEC chair position vacated by Jay Clayton.
Along with his extensive experience in regulating financial markets, Gensler also has a long history in public policy and finance. Gensler is a senior advisor to the MIT Digital Currency Initiative and lectures on blockchain technology at MIT sloan.
The announcement is truly exciting for cryptocurrency advocates as the SEC is desperately in need of a more refined and balanced approach to crypto regulations in the US—and Gensler has publicly stated that the nascent industry needs public policy to succeed.
While it is a ray of light for cryptocurrency policy in general, XRP holders and Ripple's exec's really should keep the champagne corked for now as Gensler's appointment also means that the SEC's lawsuit against Ripple for the alleged sale of XRP as unregistered securities is very likely set to move forward with the new chair.
Gensler "Believes" XRP Is a Security
On news of the announcement, Ripple CEO Brad Garlinghouse—who has been personally named in the SEC's lawsuit along with co-founder Chris Larsen—took to Twitter to celebrate. Garlinghouse wrote:
"Congrats to Gary Gensler! We're ready to work with SEC leadership and the broader Biden administration to chart a path forward for blockchain and crypto innovation in the US."
Unfortunately for Garlinghouse and XRP holders, the SEC's lawsuit is already in progress and Gensler taking over means a very high likelihood that charges will not be dropped.
Gensler stated in 2018 during a lecture at MIT that he does believes that the XRP token is a non-compliant security. Gensler's belief—which he admits is just a belief and will be decided by the US courts not the SEC alone—is based on a very simple concept. Gensler told his classroom that he believes XRP is and non-compliant security-based on the Howey Test as Ripple continues to sell XRP tokens while controlling the majority stake, that Ripple is a common enterprise and that there is arguably little use for XRP without Ripple's control.
In 2018, in response to a student's question on the status of XRP, Gensler clearly stated:
"Hugo asked about the token XRP and whether I think it's a non-compliant security. I've spoken publicly. Yes, I do think it's a non-compliant security.It will be resolved by some courts, whether it's appellate courts or the Supreme Court"
By all logical conclusions, the SEC's lawsuit against Ripple is going ahead—and XRP holders should find no real relief from Gensler's appointment alone.
Despite a slew of XRP delistings on major exchanges, there have been few legal developments in the SEC proceedings since Ripple CEO Brad Garlinghouse made a statement on Jan. 7. The legal case will proceed in February when both parties file responses.
Image source: Shutterstock
XRP Trading on Kraken to be Halted as SEC Lawsuit Kills Support for Ripple in the US
Read More