DOGE Price Frenzy: Mike Novogratz and Peter McCormack Warn Dogecoin Bull Run Will End Poorly
Amid the ongoing bullish rally of Dogecoin (DOGE), Bitcoin bulls, Mike Novogratz and Peter McCormack have warned against the crypto's unprecedented price rally which according to Novogratz is bound to "end poorly."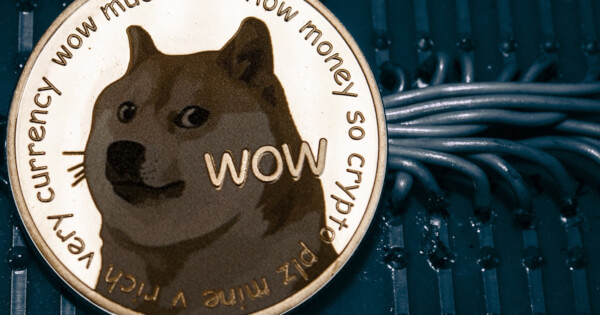 The statement was necessitated after the second massive rally of Dogecoin in weeks, sending the cryptocurrency's price to $0.0721 per CoinMarketCap's data.
Per Novogratz words:
"I actually think the $DOGE frenzy is gonna end poorly. Same reason $GME did. Greed and Gravity. $DOGE doesn't have a purpose. Stay with $BTC, $ETH, defi coins. Plenty of smarter ways to play this crypto rally."
Peter McCormack also believed that the ongoing bull run as fueled by Tesla CEO, Elon Musk will end badly for many people.
"Financially, this will end badly for some people," He said, in direct response to one of Musk's tweets promoting the coin.
The comments from both Novogratz and McCormack comes amid the plans by many in the cryptospace with the aim to turn Dogecoin to be the GameStop of the cryptospace. The target for the pump is usually $1, but the ultimate concern of the critics to the pump is whether Dogecoin creates enough value to warrant that type of valuation.
Will This Bull Run Also End as a Pump and Dump Scheme?
The current bullish run of Dogecoin will have been well applauded if the cryptocurrency had not been tagged with previous pump and dump schemes. The coin which was forked from Litecoin in 2013 has no basic underlying addressable market than to serve as a fun cryptocurrency.
The bull run has often been fueled by promotional tweets from Elon Musk with one of his recent tweets stating;
"Who let the Doge out."
Many who look up to Elon's social media comments sees it as an endorsement and act accordingly. The billionaire CEO also sent the price of Bitcoin soaring when he updated his Twitter status with the word Bitcoin.
Just as the price of Dogecoin crashed back to $0.03 some days back after soaring over 800%, profit-takers may also end this ongoing bull run. An occurrence that will not come announced and catch many who bought the coin at the peak off guard, lending credence to McCormack's warnings.
Image source: Shutterstock
Cardano Will Outperform Ethereum 2.0 in DeFi Says Hoskinson as ADA Price Surges
Read More