Elon Musk Says "Dogecoin Is The People's Crypto"
Elon Musk, the renowned CEO of Tesla Inc. has once again playfully reiterated that Dogecoin (DOGE), the cryptocurrency based on the meme of a shiba inu, was the way to go.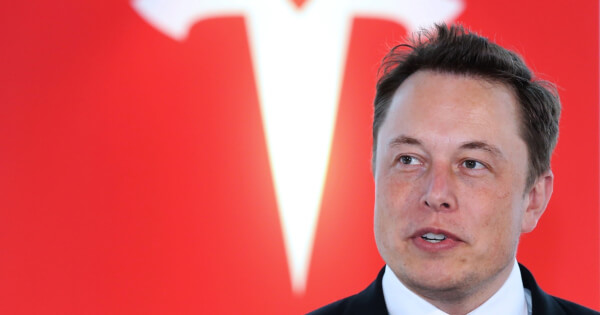 It is no news that the CEO has a long-standing love for Dogecoin, having playfully touted the cryptocurrency which contributed to its ongoing rally. As market sentiment surrounding DOGE continues to be bullish, Elon Musk has now mentioned Dogecoin again, declaring that the coin is the people's crypto.
Per his exact words, he said,
"Dogecoin is the people's crypto," adding in another tweet that there is "No need to be a gigachad to own" the coin.
As expected, the comments have sparked a new bout of interest among more conservative investors, especially those who made a sell-off in the past week following a massive rally of the coin in a bid to mirror GameStop's gains in the cryptocurrency ecosystem.
Dogecoin Associated With Pump and Dump Scheme
Despite the massive rally Elon Musk has thrown behind Dogecoin, leading to the cryptocurrency ranking among the top 20 cryptocurrencies, many people have capitalized on these supposed "promotional gestures" to turn the coin into a pump and dump scheme.
Each attempt to promote the coin as a "must-own" crypto usually stirs a massive rally that encourages a lot of people to buy up the coin. Prior to the ongoing movement in the market at the time of writing, Dogecoin saw an increase of about 800% in the past week in which its price soared. The coin has since fallen back to $0.03 from $0.08 after many bears sold off their holdings.
With Elon's latest accolade for the altcoin, it is rallying more than 53% to $0.05 at the time of writing according to CoinMarketCap. What is yet to be determined is whether this new rally will be another pump and dump scheme that the cryptocurrency is known for.
Does Elon Musk hold cryptocurrencies?
While Elon Musk's playful praise for Dogecoin is what many in the crypto space have grown accustomed to, the CEO who is also the founder of SpaceX shocked the world when he declared his support for Bitcoin by updating his Twitter profile status with the BTC tag.
As Elon Musk doubled down on his support for Dogecoin, however, the status is no longer bearing the Bitcoin tag. While Musk has touted both Bitcoin and Dogecoin through social media platforms, he has yet to publicly come forward and declare that he, too, owns cryptocurrencies. However, the fact that he may hold some may not be surprising, as Bitcoin and other digital assets have increasingly gained the attention of renowned investors recently.
Image source: Shutterstock
Read More