Bitcoin Supply Gets Back to Long-Term Holders
After record highs of $1.2 trillion in terms of market capitalization, Bitcoin's value recently nosedived following a market crash and was standing at $743.94 billion on Thursday, according to CoinMarketCap.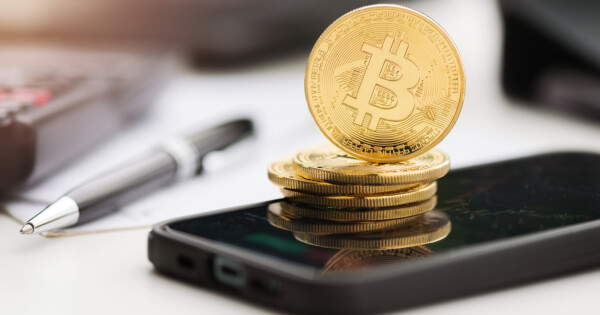 This price drop did not slacken the spirits of long-term Bitcoin holders, as acknowledged by on-chain analyst William Clemente III. He explained:
"BTC supply is rotating back to long-term holders."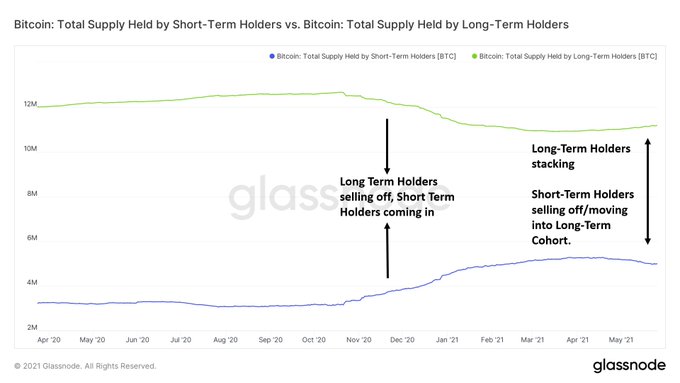 Recently on-chain metrics provider Glassnode revealed that BTC inflows into exchanges dipped to a 5-month low.
A low uptick in exchange of inflows and an increase in supply to the long-term indicated that holders are sitting at the sidelines. More users keep their cryptocurrencies in cold storage for speculative or future purposes.
Moreover, the number of BTC addresses sending to crypto exchanges reached a 3-month low of 6059.720.
Canada-based purpose Bitcoin ETF resumed growth
Canada's Bitcoin ETF experienced more inflows, which could signify that retail demand is getting back on its feet, as stated by Moskovski CIO Lex Moskovski. He noted:
"Canada Purpose Bitcoin ETF resumed growth with 898 BTC added in a week. It seems like the retail demand is getting back on track."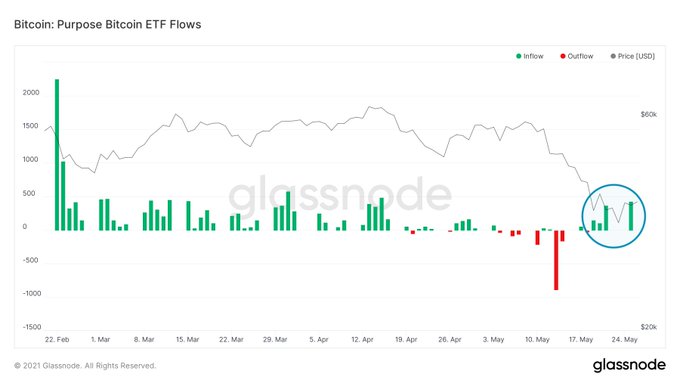 Bitcoin Exchange Traded Fund (ETF) is a type of security that tracks the overall price of Bitcoin. It enables investors to trade and purchase shares of it on traditional exchanges, circumventing crypto trading platforms.
In March, Jesse Powell, the co-founder and CEO of leading American crypto exchange Kraken, suggested that the crypto market entered the early stages of mainstream adoption due to the rise in popularity of the Bitcoin ETF.
Meanwhile, Carl Icahn, an American business tycoon and billionaire, revealed that he might get involved in the cryptocurrency market by pumping a whopping $1.5 billion in Bitcoin and Ethereum. Interestingly, the American business tycoon used to be sceptical about BTC.
As of the 2021 Forbes listing, Carl Icahn, the founder of Icahn Enterprises (Icahn Enterprises) and a former advisor in Donald Trump's administration, has a net worth of up to $15.6 billion.
Image source: Shutterstock
Bitcoin Eyes $60,000 Based On the Formation of an Inverse Head & Shoulder Pattern
Read More