Crypto Is Entering the Early Stages of Mainstream Adoption, says Kraken CEO
The crypto market's popularity continues to rise. Currently, its market cap stands at $1.66 trillion, according to CoinMarketCap.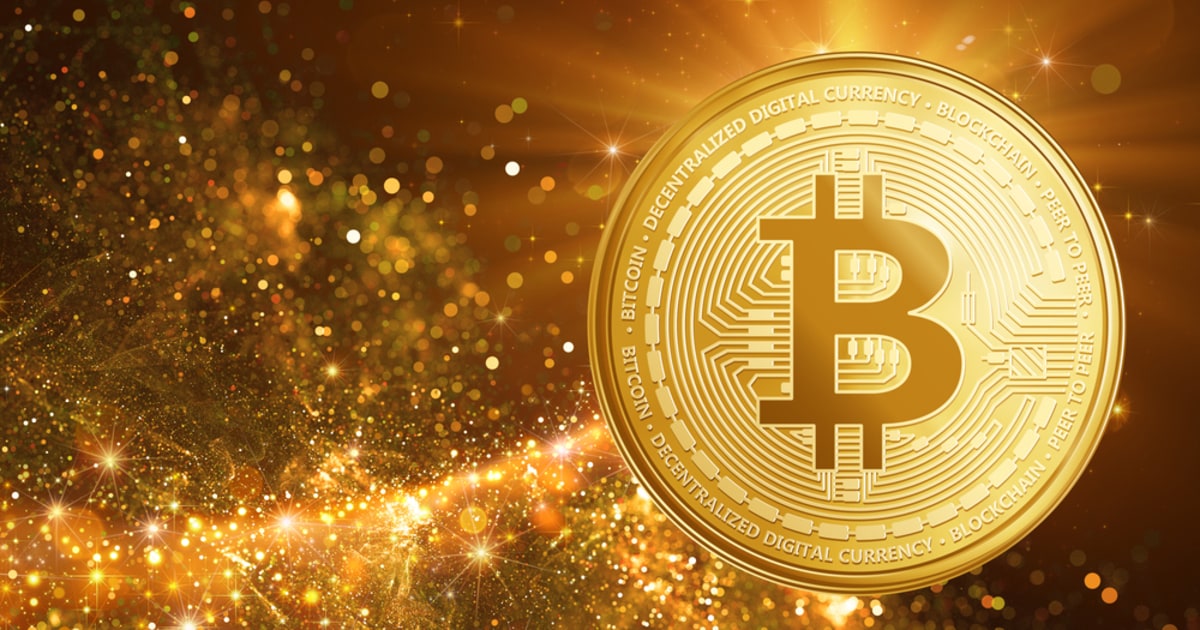 Jesse Powell, the co-founder and CEO of leading American crypto exchange Kraken, believes that the sector is in its early stages of mainstream adoption. He explained:
"After 10 years in crypto, for the first time, it feels like we are entering the early stages of mainstream adoption. Am I relieved? No. I'm fearful because it marks the end of our ability to be ignored. Get ready to fight."
Powell added that the days of the crypto market being ignored are long gone. His sentiments come at a time when Tesla CEO Elon Musk has revealed that customers can purchase Tesla vehicles using Bitcoin (BTC). Musk pointed out that the BTC payment capability will only be available to US residents. However, plans are underway for the payment option to be extended to customers outside the US later this year.
This news was received enthusiastically by the crypto community, as Bitcoin's price jumped to $56,918. Market analyst Holger Zschaepitz said:
"#Bitcoin jumps as Elon Musk says Americans can now use it to buy a #Tesla. The move to now accept bitcoin payment and not convert it into fiat currency will ensure Tesla's holding of the cryptocurrency increases."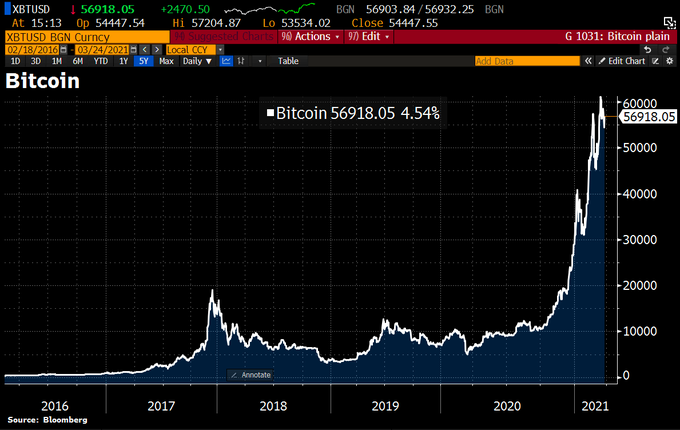 Bitcoin ETF applications on the rise
Powell's suggestion that the crypto market is entering the early stages of mainstream adoption can be supported by the rise in Bitcoin ETF applications. For instance, Fidelity Investments Inc. is seeking approval from the US Securities and Exchange Commission (SEC) to launch an exchange-traded Bitcoin fund.
Digital asset firm Bloqport also disclosed that at least 6 US Bitcoin ETF applications from Wisdom Tree, VanEck, NYDIG Asset Management, Valkyrie Digital Assets, Skybridge and First Trust, and Fidelity Investments are currently awaiting approval.
Bitcoin ETFs are exchange-traded funds that track the value of Bitcoin and traded on traditional market exchanges rather than crypto exchanges. Therefore, investors are given the opportunity to invest in Bitcoin without going through a crypto exchange and at the same time being offered leverage to its price.
Image source: Shutterstock
Bitcoin Plunges Despite Tesla's Bitcoin Announcement and Reports of Fidelity's ETF Filing
Read More