Fidelity Investments Seeks Approval for a US Bitcoin ETF
Fidelity Investments Inc. is seeking approval from the US Securities and Exchange Commission (SEC) to launch an exchange-traded Bitcoin fund.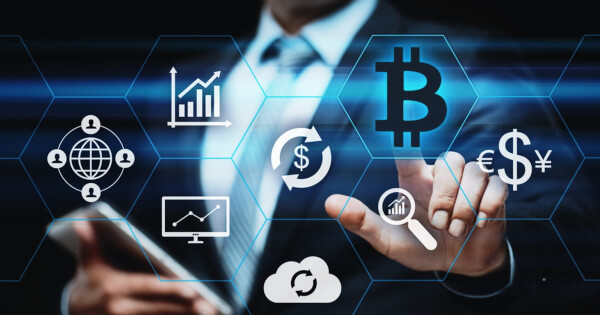 A new filing of Form S-1 registration statement with the SEC shows that FD Funds Management, a subsidiary of Fidelity, aims to create an ETF that would serve as a custodian that gives investors the ability to access the fund through a traditional brokerage account without the potential barriers to entry or risk associated with transferring or holding Bitcoin directly.
The ETF would also track the daily performance of the cryptocurrency, using the Fidelity Bitcoin Index PR, an index derived from various price sources.
The Fidelity's exchange-traded Bitcoin fund would be registered as the Wise Origin Bitcoin Trust, which would hold Bitcoin and value its shares based on prices from major crypto exchanges, including Bitstamp and Coinbase, as per the preliminary filing with the SEC.
Similar to other proposed Bitcoin EFTs, the Fidelity Trust intends to offer more institutional opportunities to invest in crypto assets. The EFT would allow retail investors to bet on the price of the leading cryptocurrency without the need to purchase and store the crypto-assets themselves.
This proposed ETF is not Fidelity's first investment into the crypto world as the firm is expanding itself into the world of digital currencies. Fidelity Investments was one of the first major institutions to offer cryptocurrencies to clients. The firm started mining Bitcoin and Ethereum in 2014 and introduced Fidelity Digital assets in 2018, a subsidiary that since then has deployed its crypto trade execution and custody operations.
Optimism Abounds on ETFs
Speculation about a Bitcoin exchange-traded fund in the US has been rampant since the historic Bitcoin bull market experienced in 2017. The SEC regulations have so far rejected all proposals to securitize Bitcoin in an ETF due to concerns associated with price manipulation and extreme volatility. However, proponents of the leading crypto asset believe that that uncertainty is set to change as Bitcoin matures as an asset class.
Fidelity Investments joins several US firms (including VanEck Associates Corp, NYDIG asset management firm, Valkyrie Digital Assets, WisdomTree Investments, and Anthony Scaramucci-led SkyBridge Capital firm) that are still awaiting approval from the US SEC to offer Bitcoin ETF. Market analysts have speculated that multiple Bitcoin ETF approvals in Canada may spur US regulators to give Bitcoin ETFs the green light in the country.
Image source: Shutterstock
Read More