Bitcoin Futures on CME Breaches The $50,000 Resistance Level
The frenzy generated with the thought of Bitcoin (BTC) hitting and surpassing the $50,000 psychological level may be happening sooner than expected. According to multiple sources, the price of the Bitcoin Futures struck through the $50,000 point on the Chicago Mercantile Exchange (CME).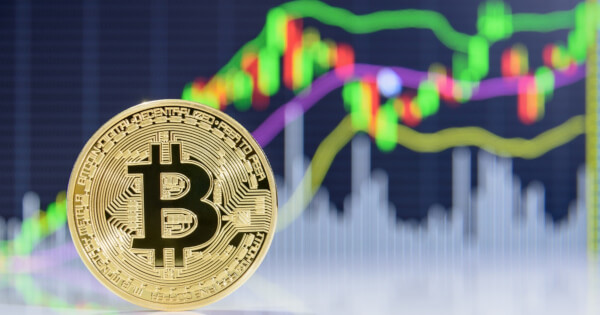 As seen on TradingView, the highs of the candlestick on the Bitcoin Futures' price flow soared to as much as $50,445 on the 4-hour chart. The anticipation is brewing for this momentum to uphold on major exchanges as waves of Bitcoin investors, HODLers and crypto bulls will see the $50,000 price level to be an unprecedented one in the history of the digital currency.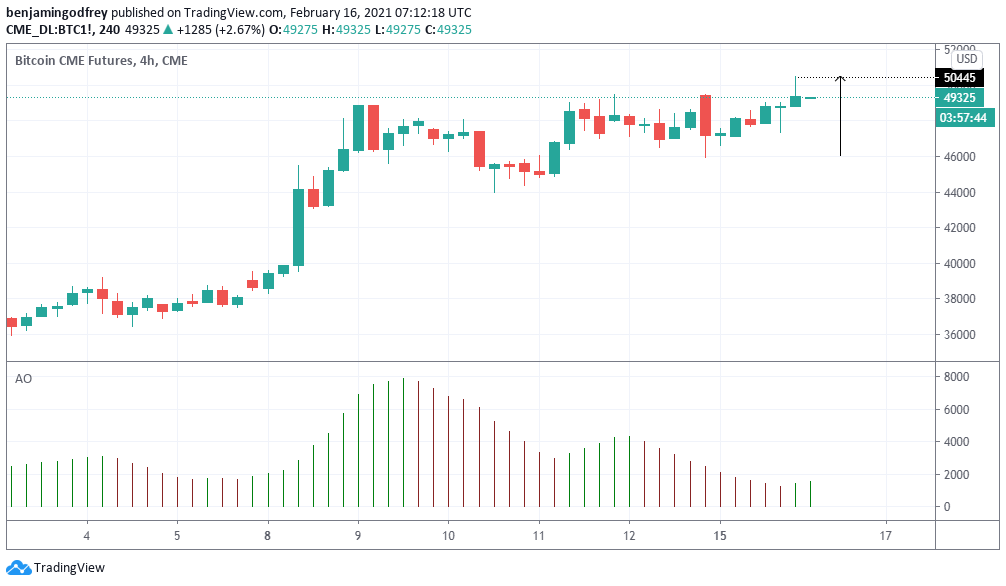 Source: TradingView
On CoinMarketCap however, Bitcoin price is showing volatility, as the price continues to fluctuate between $48,500 and $49,500. At the time of writing, the cryptocurrency is up 5.04% in the past 24 hours and trading around $49,000.00
What Happens When Bitcoin Hits $50,000 On Mainstream Exchanges
A new chapter will be written when Bitcoin soars past the $50,000 price benchmark, which may push the market capitalization of the digital asset beyond the $1 trillion mark. There are two possible scenarios when this happens. First, a new bull run may be triggered, pushing more conservative investors to adopt a position with the cryptocurrency, in a bid not to be left out of the brewing trend. This scenario and the fear of missing out (FOMO) may help push the price of Bitcoin even higher.
The other scenario may be that many long-term investors, traders, and HODLers -particularly the few whose addresses are in loss - may decide to take profits. This profit-taking sell-off will have the opposite effect and drag down the price of the cryptocurrency. Either of these two scenarios will contribute to the pump as Bitcoin eventually reaches a higher price mark of $50,000.00
Image source: Shutterstock
Hong Kong Financial Watchdog Proposes Restricting Cryptocurrency Trading to Professional Investors
Read More