What Pantera Capital CEO Thinks Will Be The Best Performing Cryptocurrency in the Next 12 Months
Dan Morehead, the CEO of Pantera Capital digital asset investment firm, revealed to Bitcoin bull Raoul Pal what he thinks will be the best performing cryptocurrency in the next 12 months.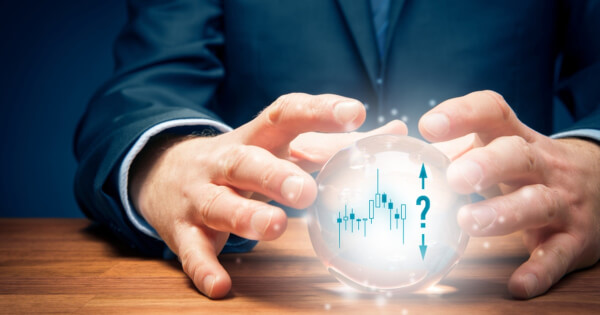 What may come as a surprise to many is that it was not Bitcoin that he predicted to be the most successful digital asset in the next twelve-month period.
Bitcoin's bull run of 2020 praised
The Pantera Capital CEO did however praise Bitcoin (BTC) and Ripple (XRP) for different achievements they checked off for the cryptocurrency industry. He praised Bitcoin's rally this year and compared it to the 2017 bull run. Morehead said that this time around, Bitcoin has really made headway and progressed, as it is now backed by huge corporations such as PayPal and Square, who have "made it instantaneous for people to get access to crypto."
Morehead affirmed that previously, Pantera Capital had predicted great things for Bitcoin, but that views in the cryptocurrency industry are always changing. He said to Pal:
"It's easy to be extremist in currencies, some people think it's all one versus all another. We are invested in Bitcoin and XRP. We made a very strong call in our March investor letter that we want to go much longer Bitcoin relative to everything else. Bitcoin, we thought would do well in the aftermath of the pandemic's economic shock."
He affirmed that he thought that other cryptocurrencies would excel and perform better than BTC, but that it was normal, given that "smaller cap" altcoins had more fluctuations than Bitcoin. Morehead said:
"Now, I think the other currencies are going to outperform Bitcoin. This isn't to inspire a bunch of hate or trolling. We are in a massive bull market, so the smaller cap things have high beta."
For the crypto bull, Bitcoin is still a game-changer as it has come a long way, representing 62% of the total cryptocurrency market capitalization.
How XRP is making people's lives better
The Pantera Capital CEO went on to praise XRP, which his firm is heavily invested in. He said that XRP has been revolutionary for cross-border payments and that it has made everyone's lives better. Morehead said:
"XRP is fueling the cross-border money movement. Currently blockchain-enabled cross-border money movement from the United States to Mexico is getting close to 10% of all of that, very important, $25 billion remittance quarter.
He added that what XRP has accomplished so far represents "a huge success for an industry use case that is really making people's lives better."
The winner for best digital currency performance is…
Although Morehead touted Bitcoin and Ripple's XRP, neither of these digital assets were according to him going to be the best performer on the crypto market in the next twelve months.
Per his intuition, the title for the best performing digital currency in the next twelve-month period would be attributed to Polkadot (DOT), because it is gaining so much traction on Ethereum, in comparison with other DeFi protocols that run on the chain. 10% of Ethereum's total value is allocated to Polkadot, and Morehead called it "a viable competitor" in the long run. He said:
"I think all cryptocurrencies can go up a ton, but if you want to pick or trade this and have a call a year from now and check in, I will go with Polkadot."
Image source: Shutterstock
Ripple CEO Reveals Missing Key Factor for Crypto and XRP to Be the Infrastructure of the Next Global Financial System
Read More