Tron CEO Justin Sun Denies Allegations of Third-Party Celebrity Promotions of TRX Cryptocurrency
Media reports have surfaced accusing Justin Sun and the Tron Foundation of paying celebrities and influencers to promote Tron (TRX) and BitTorrent (BTT), the two major cryptocurrencies associated with the company. Tron Foundation's Chief Executive Officer Justin Sun has publicly addressed the allegations that he and his firm paid celebrities to promote the digital currencies.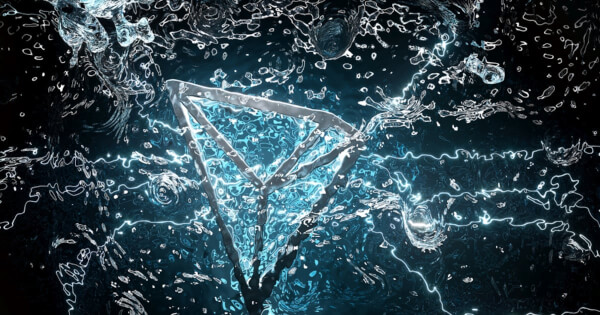 This comes at a time when the price of BTT soared by over 150% to a new all-time high last week. This has never been seen before of the cryptocurrency. As Tron came under fire by critics who were skeptic that the price pump of BTT may be associated with the fact that celebrities have touted it, Sun refuted the accusations, tweeting:
"There have been rumours lately of third party celebrities being paid to promote #TRON. #TRON Foundation is not involved in these activities. Nor is the foundation aware of the actors behind this. #TRON is used across a variety of networks and communities, many of which includes celebrities and well-known figures. Many of them have used #TRON by themselves due to its fast speed and low cost."
In addition, Sun said his Foundation relishes transparency and will be obligated to disclose if any celebrity was involved with any promotions.
"TRON Foundation believes that transparency is key. If any celebrities are paid to promote TRON, we require them to disclose. In fact, we believe that all influencers who are shaping public and community opinions about public blockchain networks should publicly disclose if they are being paid," he noted.
The involvement of celebrities either in the music industry or the sports world is not uncommon in the crypto space. Multi-Grammy award winner Akon is renowned for his crypto projects and his quest in establishing a cryptocurrency-powered city that will change the economic landscape of Africa. Floyd Mayweather and DJ Khaled also once faced charges from the SEC for failing to declare the payments they received in promoting investments in Centra Tech's Initial Coin Offering, which was later declared fraudulent.
Sun's clarifications may be geared towards averting a similar predicament as what Mayweather encountered.
Image source: Shutterstock
US Lawmakers Question Tron Founder Justin Sun and DLive CEO on Extremist Content Following Capitol Riots
Read More