Tim Draper's Venture Studio Launches New WordPress Plugin for Anyone to Host a Cryptocurrency Exchange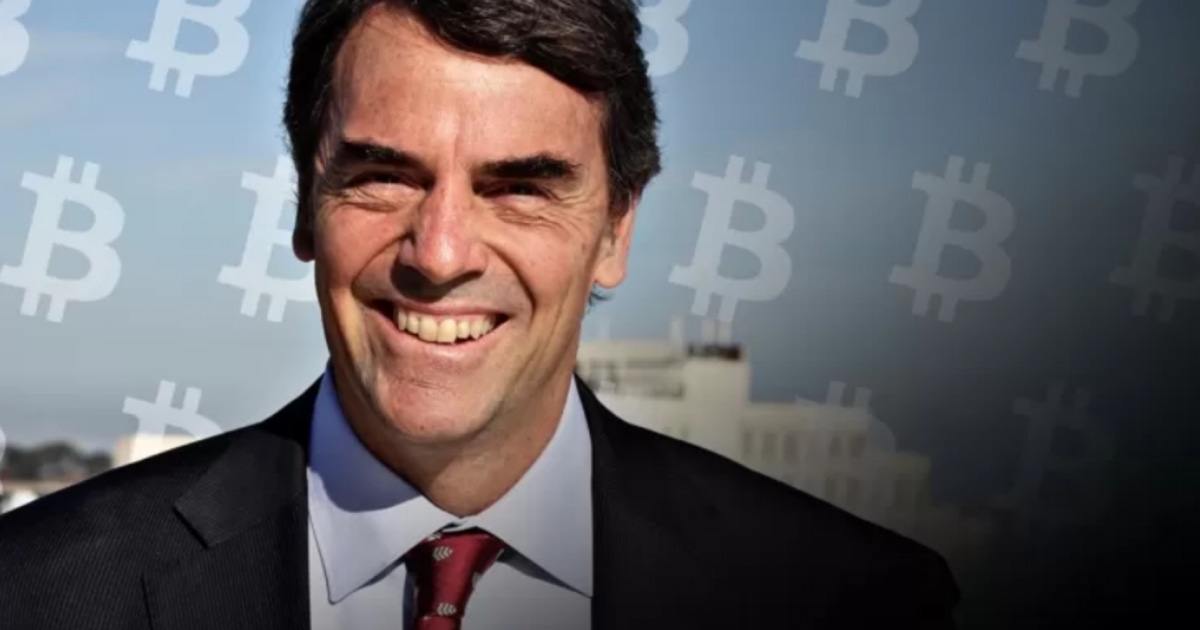 Tim Draper's venture studio has launched a new WordPress plugin, which makes it possible for anyone to create a cryptocurrency exchange on a WordPress-based website. Established in 2018, Goren Holm Ventures is an incubator/accelerator firm based in Santa Monica, California. A well-known investor and venture capitalist, Tim Draper partnered with Goren Holm Ventures in 2019 and later rebranded it as Draper Goren Holm. The firm focuses on incubating and accelerating blockchain and crypto startups.
The new plugin is open to all WordPress users
Over 455,000,000 websites are built using WordPress backend platform. Among several WordPress plugins, Draper Goren Holm's plugin enables anyone to add crypto trading features or even create an entire decentralized cryptocurrency exchange on any website running on WordPress Content Management System (CMS). The plugin uses open source software (OSS) identified as the Totle application programming interface (API). The plugin makes it possible for website owners to provide swap services with digital currencies, including wrapped Bitcoin (WBTC), Basic Attention Token (BAT), DAI stablecoin, Ethereum, and other cryptocurrencies. The Totle can be used to facilitate various services, including the execution of crypto swaps, query exchanges, sending payments, and fetching price data on asset pairs.
With Draper Goren Holm's application, it implies that anyone can create a cryptocurrency trading platform on their websites. With a few simple instructions from the developer's webpage, the Totle API can be installed as a small cryptocurrency exchange widget.
"Using Totle's API, I created a way for anyone to add a decentralized crypto exchange to their WordPress website," the official website of the plugin said. "It's simple as installing the plugin and typing (wpdex) into any page or post on your WordPress site." With simple step-by-step directions, anyone can install the wpcryptoexchange plugins, which take a few minutes to get started.
Draper Goren Holm's webpage explains simple guidelines to install a decentralized crypt exchange into a WordPress website. This would enable users to trade directly through their WordPress and also use deep liquidity of the top books from established digital asset exchanges.
The plugin on the decentralized exchange does not have any storage facility for cryptocurrencies, therefore making it secure for users as they need to use their personal wallet platforms. The plugin can enable a large number of websites to facilitate cryptocurrency trading as nearly 35% of the internet is using WordPress CMS. WordPress has been accepting payments in Bitcoin since 2015.
If anyone can simply create a decentralized crypto exchange application with ease and host it on their website, then regulators will find it extremely difficult to stop free-market cryptocurrency trades.
Upbit exchange hacked for 50 Million Dollars on Ethereum
The use of centralized exchanges like Upbit exchange, Binance, and others are important but have limitations. December last year, the South-Korean based crypto exchange Upbit lost cryptocurrency worth $50 million. The major threat to cryptocurrencies is not volatility, as most people think. Instead, 99% of cryptocurrency trade still takes place in centralized exchanges, which are vulnerable to hacks.
This, therefore, calls for the need for decentralization as one of cryptocurrency's fundamentals. Centralized exchanges manage customers' funds by storing them in exchange wallets. Customers, as a result, are simply trusting that the exchange won't lose their money. But just like crypto exchange Upbit, centralized exchanges have become a lucrative target for hackers as funds are stored in only a few locations. Several users have consequently lost funds because of large-scale exchange hacks. A decentralized crypto exchange on WordPress provides better security, and users don't have to register as everything is done through the plugin.
Image via U.Today

Read More