Substack Plans to Start Accepting Bitcoin Payment for Digital Subscriptions
Substack online publishing platform has revealed that it will start accepting Bitcoin as a payment method for a select number of its publications.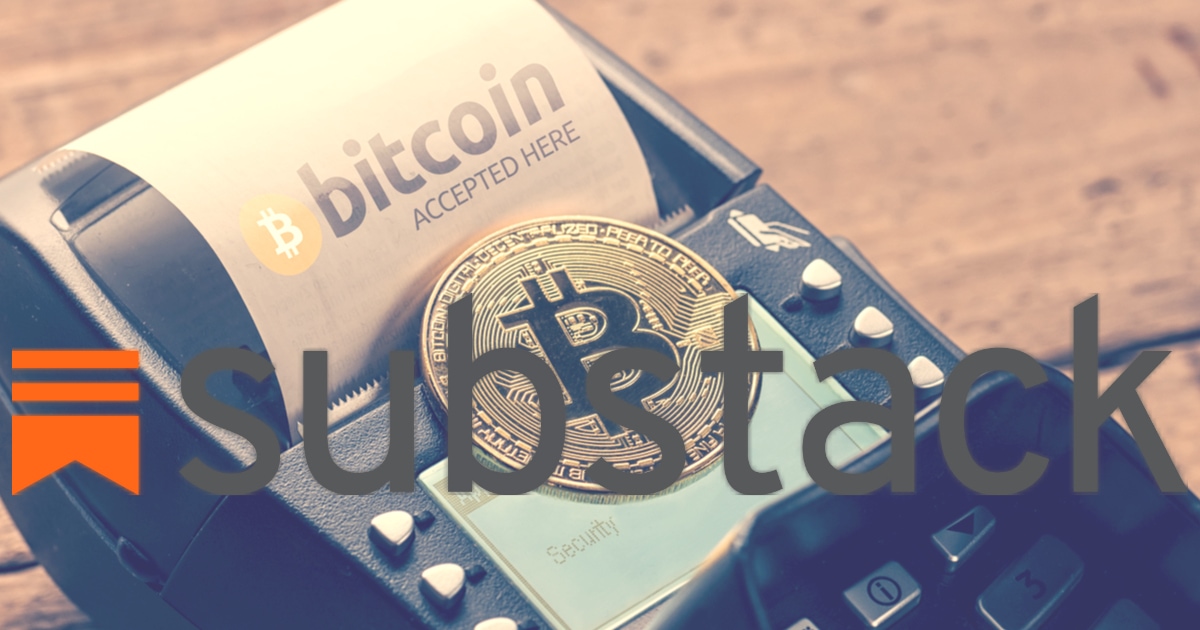 The New York-based online publishing platform has partnered with Bitcoin payments processor company OpenNode to enable the new program.
OpenNode announced on Monday, August 23, that it had integrated its API to allow both on-chain and Lightning payments on the Substack platform. While OpenNode will use the Lightning Network to process faster payments, another option will be to make payments "on-chain" without Lightning.
The Lightning Network allows faster transaction times and lowers the costs of such transactions by skirting the main Bitcoin blockchain. Substack recognised the network as making faster payments than credit cards.
Substack's over 500,000 paying subscribers will be able to pay using Bitcoin through the Lightning or on-chain payment networks.
Substack, which prominent investors, including Andreessen Horowitz, will begin enabling Bitcoin payments – starting with select crypto publications—as a form of payment for those publications' subscribers worldwide. The company said that it would explore the broader availability of Bitcoin payments depending on feedback and demand.
People use Substack to launch newsletters covering everything from cryptocurrency to comic books. Although some Substack newsletters are free, the platform allows writers to set up subscription publications and charge readers for consuming content.
João Almeida, co-founder and CTO at OpenNode, talked about the new development and said:
"Our partnership will allow content creators across the Substack ecosystem to accept Bitcoin payments and retain earnings in bitcoin or convert to preferred currency. Writers and podcasters have flocked to Substack to regain creative and financial freedom, and bitcoin is a natural fit."
Bitcoin Gains Popularity
The move by Substack signals a rising interest in cryptocurrency from publications.
In April, TIME Magazine allowed readers to buy its digital subscriptions with Bitcoin and other 31 cryptocurrencies. TIME partnered with Crypto.com to facilitate the initiative.
During that time, TIME's Chief Technology Officer, Bharat Krish, stated that accepting cryptocurrency as a payment method came from TIME's digital transformation commitment to embrace new technologies and working closely with innovative firms like Crypto.com to bring its ideas into fruition.
Bitcoin is becoming an increasingly popular payment option among several firms across many industries, allowing customers to use crypto as an official payment method for their goods and services.
Image source: Shutterstock
El Salvador Standbys to Rollout 200 ATMs for Converting Bitcoin to Cash
---

Read More