Studying Bitcoin Always Lead to Investing in it: Skybridge Capital CEO
Anthony Scaramucci, the Founder and Chief Executive Officer of Skybridge Capital, shared his thoughts on the turnaround where most open-minded Bitcoin sceptics always have upon studying the cryptocurrency.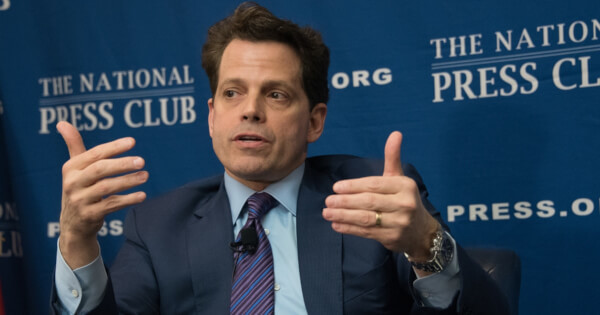 Speaking in an interview with CNBC, Scaramucci pointed out that those who do their homework by studying cryptocurrency are always fascinated by its potentials, using BTC sceptic Ray Dalio as his focus.
"Do the homework on bitcoin, understand what it is," he said, "Anybody that does the homework … ends up investing into it. Look at Ray Dalio, a bitcoin sceptic, now a bitcoin investor."
Scaramucci also identified other big investors, including Paul Tudor Jones and Stanley Druckenmiller, with their portfolio holding stacks of Bitcoin. "These are brilliant guys [who] did the homework and drew a conclusion that they needed to own a piece of bitcoin," he said.
It is not an uncommon trend to see prominent investors and analysts change their minds about Bitcoin, especially with the obvious performance of the digital currency over the past years. Amongst the core sceptics of Bitcoin is American investment banking giant, Goldman Sachs who told investors back in May 2020 that Bitcoin is not worthy of investments. Today, the bank represents one of the core banking institutions offering Bitcoin-related services to its rich clients.
Bitcoin has strong fundamentals, has a limited supply of 21 million, of which more than 18 million is already in circulation. The premier digital currency has no central authority and is governed solely by a set of codes that network participants manage worldwide.
The fundamental governing principles of the digital currency were laid out beforehand in the Bitcoin Whitepaper that was first published in 2008 and authored by Satoshi Nakamoto. This Whitepaper is one of the starting points Scaramucci recommends for anyone willing to know more about Bitcoin.
Image source: Shutterstock
Bitcoin Is Still the Cryptocurrency to Own Despite Current Struggles, says SkyBridge Capital Founder
Read More