Ripple Most Likely to Relocate Blockchain Firm to Japan Over Other Countries, Says SBI Holdings CEO
It appears that blockchain firm Ripple Labs may favor Japan over other locations when considering new headquarters outside of the United States.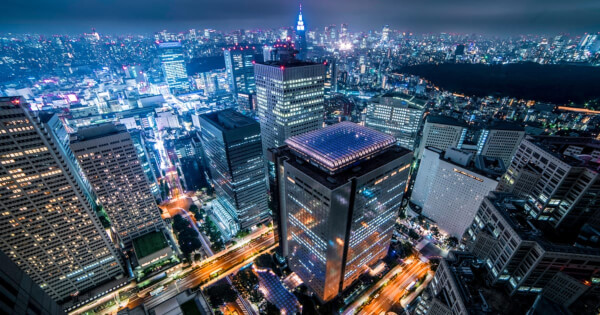 Japan favored by Ripple
The CEO of SBI Holdings, Yoshitaka Kitao, disclosed this detail in a press briefing. The Japanese corporate giant's chief executive officer said that among all potential candidates for Ripple's move, notably Singapore, Switzerland, the United Arab Emirates, UK, and Japan, the latter was "the leading candidate" of choice for Ripple (XRP) operations if they were to leave the US.
Per the briefing, Kitao indicated that SBI Holdings was already a Ripple investor, which may serve to justify why Japan would be a rightful choice for Ripple if it acts on its wishes to relocate. Other indications seem to imply that Japan is likely the first choice of Ripple co-founder Chris Larsen and CEO Brad Garlinghouse, as they have both previously expressed their attitudes regarding Japan.
SBI Holdings and Ripple - fintech partners
The two have made it publicly known that due to the lack of crypto regulatory clarity in the United States, they may be considering other countries for Ripple operations, as it will be more beneficial for XRP trades and cryptocurrency-related business in general. Garlinghouse previously said:
"Japan has been one of our strongest markets. We have a very successful partnership there with a group called SBI. They are actually our largest outside investor, and the CEO there, Kitao-san, has been an innovator and pioneer in a lot of things around finance and technology (of fintech)."
Ripple endorses MoneyTap
The positive sentiment towards Japan seems to be strengthening as recently, Ripple backed SBI Holdings by investing in its subsidiary, a payments firm called Money Tap. Per the official report released by the Japanese bank:
"Money Tap develops a next-generation payment platform that uses Ripple's technology to promote 24-hour and realtime payments. The company, using such solution, offers smartphone app Money Tap."
In explaining the functions of MoneyTap further, the report read:
"Money Tap enables consumers to make payments between bank accounts at their own bank or to another bank via a bank account, phone number, or QR Code, distinguishing itself from other mobile remittance services with its QR code payment function."
With this Ripple-SBI Holdings partnership, Ripple-powered technology may be increasingly leveraged across payment services in Japan to provide a seamless transaction experience for Japanese clients. It was also disclosed that in the near future, new Japanese ATM software may be created and powered by MoneyTap, as a new feature.
Blockchain-powered digital payments thrive amid COVID-19
With the enhanced integration of Ripple blockchain technology in Japan, distributed ledger technology adoption may be even more pronounced within the country. In fact, despite the global coronavirus pandemic, blockchain innovation and digital asset adoption have been on the rise, according to Ripple. Per its annual Blockchain in Payments report:
"Blockchain payment solutions are scaling; Digital assets are increasingly being considered for facilitating payments, especially when paired with blockchain technology; Industry innovators are realizing significant growth, even amid COVID-19."
The report indicated that across North America, Europe, the Middle East and Africa, Latin American and the Asia Pacific regions, blockchain and cryptocurrency knowledge was recorded at "a whopping 82-94%."
Ripple also noted through a previous survey that amid COVID-19, the digital payments industry had thrived and even subsequently accelerated in growth. The survey depicted that 99% of its respondents would consider leveraging digital assets to instantly process cross-border payments, which is up from 94% if compared to 2018 statistics.
Image source: Shutterstock
Read More