Ripple Unlocks 1 Billion XRP From Escrow, XRP Trades Heavy As US Dollar Loses Value
Ripple, a leading crypto-payments firm recently unlocked 1 billion in XRP valued at over $280 million from an escrow account—increasing liquidity in the Ripple network.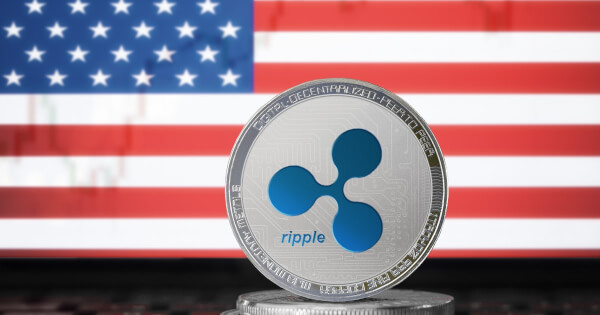 Ripple, whose XRP token is the fourth most valuable cryptocurrency by market cap has just created more liquidity in Ripplenet by unlocking 1 billion XRP tokens. Meanwhile, Ripple Labs CEO Brad Garlinghouse believes the US dollars continued debasement will see an increase in the XRP price and the overall crypto market.
XRP Liquidity
According to crypto tracker, Whale Alert, Ripple unlocked its escrow account in two transactions unlocking 500 million XRP each time. The slow-release is part of the Ripple labs strategy that began in 2017 when the company decided it would not sell all its XRP tokens at once, but would lock up over 50 billion XRP in a protected account.
Ripple's strategy involves releasing 1 billion XRP every month to be sold to facilitate funding for its development and payments platform maintenance and to invest in promising startups. The slow-release of tokens allows investors more access to XRP.
Ripple (XRP) operates as both a cross-border payments platform and as a means of transaction. Ripplenet recently came under some scrutiny when it was revealed that one its major banking partners, Santander would not be leveraging XRP as part of its own payments network due to low adoption.
Heavy XRP Trading as USD is Debased
As August came to a close, Ripple's token XRP was heavily traded as XRPL Monitor reported that 20 million XRP tokens were moved by a whale account, with Coinbase receiving half of the transaction amount.
The strength of the US Dollar has also come under question as the Federal Reserve has continued to hold near-zero interest rates for the time being. Despite the announcement by the Fed that they will soon let interest rates flexibly rise, the continued push for negative interest rates have the potential to continue to spur investment shift towards better yielding assets and cryptocurrencies such as XRP could be a beneficiary of this factor.
Responding to an article in The Wall Street Journal on the Federal Reserves approved a new strategy of pre-emptively lifting interest rates to head off inflation, Ripple Labs CEO Brad Garlinghouse said in a Tweet:
The pandemic is throwing so many playbooks out the window... yesterday's action flies in the face of decades of precedent. Signs point to further dollar debasement in the near term (leading to further diversification of assets which will certainly be good for crypto).
The XRP token price sits at 0.29 at the time of writing according to data from CoinGecko.
Image source: Shutterstock
---

Read More