PSV Eindhoven Secures Sponsorship Deal with Total Payments to be Made in Bitcoin
PSV Eindhoven, a top-class football club in the Netherlands, has secured a sponsorship deal with crypto platform Anycoin Direct to promote cryptocurrency awareness in the European Union.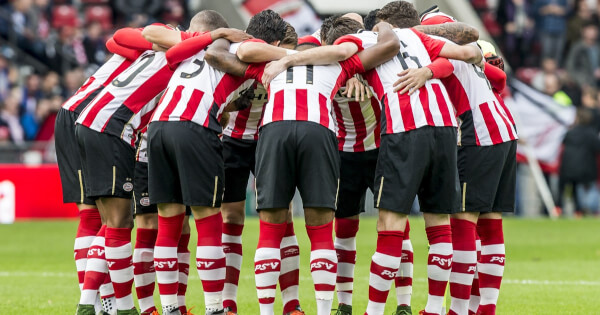 As announced by the football club, the entire sum of the partnership, which remains undisclosed, will be paid in Bitcoin (BTC), marking a historic first of its kind deal.
The partnership between PSV Eindhoven and Anycoin Direct will span for two years, and during that time, the latter firm's logo will be displayed boldly on the PSV team jersey. According to the announcements, the necessary wallet set up to receive the sponsorship amount have been made.
"The possibilities and the future that the world of cryptocurrency offers is very promising. As a club in the heart of the Brainport region, we are always innovating. Cryptocurrency fits well into this picture," said Frans Janssen, Commercial Director PSV
According to Anycoin Direct's COO Lennert Vlemmings, the complete payment of the sponsorship amount in Bitcoin will mark a historic shift in the adoption of Bitcoin and cryptocurrencies in the E.U area.
The growth in the world of blockchain technology and cryptocurrencies have seen the growing embrace of this technology in one way or the way. From the tokenisation of Australian Football Club Perth Glory FC to the launch of club fan tokens by FC Barcelona, amongst others, sports outfits are integration the endless possibilities brought about by cryptocurrencies and Non-Fungible Tokens to boost fan engagement worldwide.
The historical transfer of the world's 6-time Balon D'or Winner, Lionel Messi, from Barcelona to Paris Saint-Germain (PSG), involves a part of the transaction to push forth the growing popularity of digital currencies be settled using the club's fan tokens. With the settlement of the sponsorship deal for PSV in Bitcoin and the recent awareness of crypto by various sports teams, more endorsements like this may soon become a norm in due time.
Image source: Shutterstock
Soccer NFT Trading Platform Sorare to Complete the Largest Round of Financing in French Tech with $530M
Read More