PBoC Governor Yi Gang Reports $300 Million in Digital Yuan Pilot Transactions
China's digital yuan pilot in four of its cities has recorded nearly $300 million in transactions according to the head of the People's Bank of China.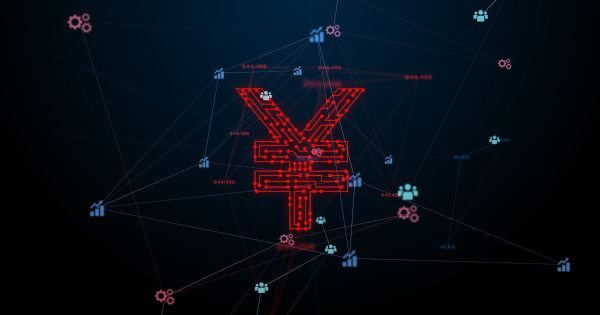 Yi Gang, Governor of the People's Bank of China said that the digital yuan pilot program that has been rolled out in four major Chinese cities is making great strides and has so far gone smoothly.
Speaking at the Hong Kong FinTech Week on Nov. 2 on a virtual panel with Agustin Carstens, head of the Bank for International Settlements, and Klaas Knot, president of the Dutch central bank—Yi Gang said that the digital yuan pilots have now processed over two billion yuan ($299 million) and as had recorded over four million transactions.
The PBoC governor also said that since the coronavirus pandemic there has been tremendous growth in demand for contactless banking which has created challenges for central banks—which the PBoC has to manage while focusing on the convenience for consumers while ensuring their safety in transactions.
The PBoC launched the first pilots back in April this year, with the initial trial taking place in Shenzhen, Chengdu, Suzhou, and Xiongan. The program was further expanded to nine cities, including Guangzhou, Hong Kong and Macau.
PBoC Governor Yi Gang revealed that access to financial services in remote areas has been boosted by new technologies, such as microloans and mobile payments. He also noted that fintech companies have some key advantages over commercial banks, in terms of developing a customer base and managing risk.
Cashless China
China is poised to become the world's first cashless society and should roll out its Digital Yuan DCEP before it hosts the 2022 Winter Olympics according to recent research from the South China Morning Post (SCMP).
The South China Morning Post released its inaugural China Fintech Report, revealing the trends and global implications of the expansion of digital payments and blockchain as China opens its financial system to foreign players.
According to the report released on Oct.28, China's massive domestic financial market has an estimated 87% of consumers using fintech services, a US$29 trillion (200 trillion yuan) mobile payment market in 2019, and the largest global market for online securities trading.
The report reveals that China is on its way to becoming the first cashless society, indicating that the shift will be mobile-first—as mobile payments already account for four out of every five payments and more than half the value of all non-cash retail payments in China.
Image source: Shutterstock
---

Read More