New Depositors of Ethereum 2.0 Hits All-Time High of 1,368
Ethereum (ETH) has been setting a precedent in altcoins as the second-largest cryptocurrency has enjoyed a remarkable bull run, which saw the psychological price of $3,000 breached.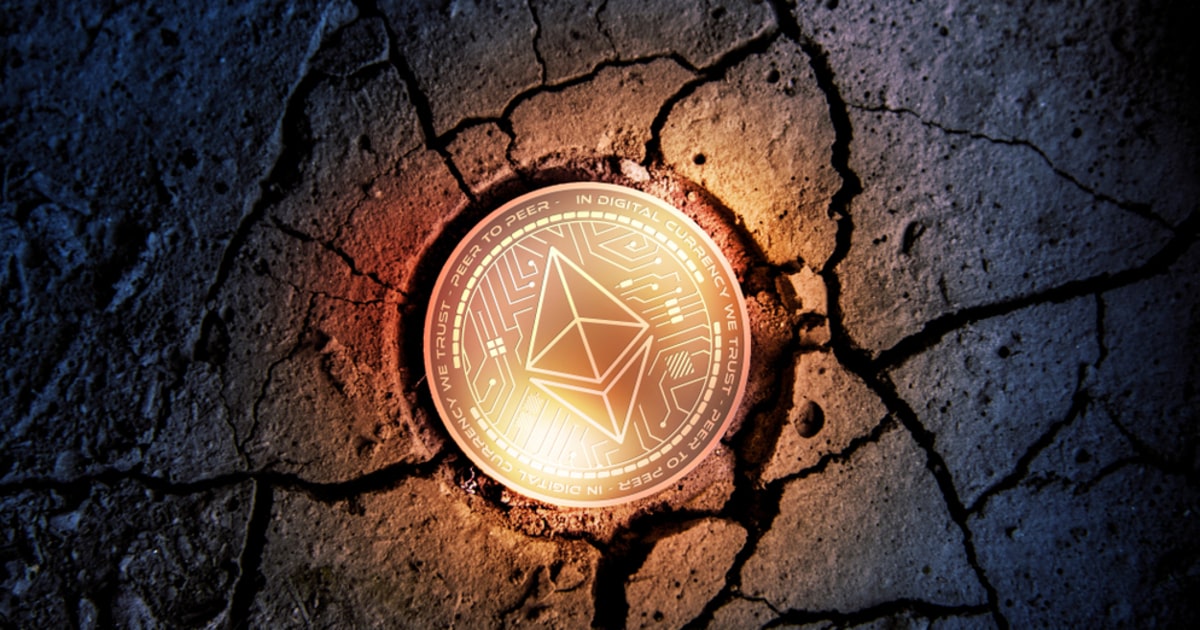 ETH spiked to a new all-time high (ATH) of $3,523.59 following a massive short squeeze, but it has retracted to $3,383 at the time of writing, according to CoinMarketCap.
Confidence in the Ethereum network continues to grow given that the number of new depositors to the ETH 2.0 contract hit an ATH of 1,368.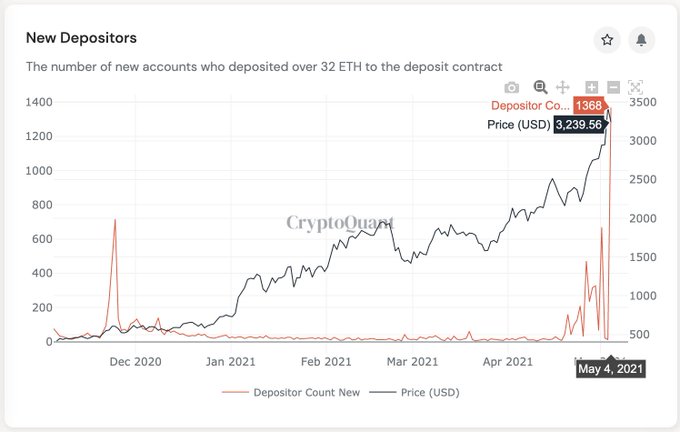 Despite Ethereum 2.0 being launched in December 2020, more investments continue being locked in this deposit contract.
ETH 2.0 is seen as a game-changer that seeks to transit the current proof-of-work consensus mechanism to a proof-of-stake framework, which is touted to be more environmentally friendly and cost-effective.
The proof-of-stake algorithm allows for the confirmation of blocks to be more energy-efficient and requires validators to stake Ether instead of solving a cryptographic puzzle.
Additionally, Ethereum's transition to proof-of-stake will allow the blockchain to see upgrades, including sharding, which would improve scalability.
Hodling Ethereum is a favoured strategy
According to a recent report by on-chain metrics provider Glassnode, Ethereum coins aged between one and six months are progressively increasing in thickness. Therefore, suggesting that hodling or holding ETH accumulated in the early bull market is still a favoured strategy.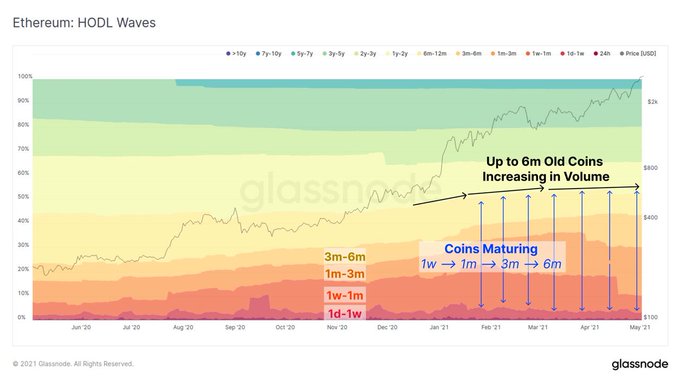 Ethereum's presence in the crypto space is also increasing given that the ratio of ETH to BTC market cap (circulating supply) increased from 15% at the beginning of the year to the present 38%, as acknowledged by crypto data provider Skew.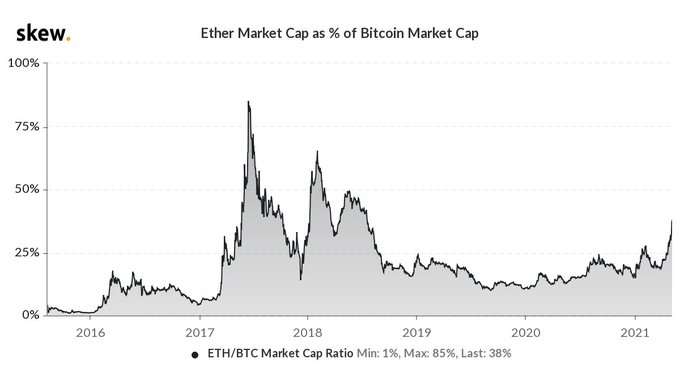 Furthermore, Ethereum's present market capitalization of $386.93 billion makes it more valuable than the Bank of America, Home Depot, and Walt Disney, whose worth stands at $347.31 billion, $348.1 billion, and $337.67 billion, respectively.
With ETH addresses in profit reaching an ATH of 58.14 million, time will tell whether Ethereum will breach its next psychological target of $5,000 in 2021.
Image source: Shutterstock
---

Read More