Ethereum Spikes to New ATH Following Massive Short Squeeze
Ethereum (ETH), the world's second-largest digital currency by market capitalization has been seeing a good upside in growth over the past few days, as retail interest, evident by growing transaction volumes has stirred a run in price.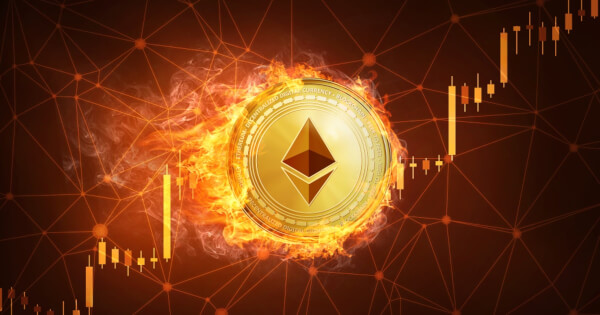 The growth was has been further complemented by the run in the price of the cryptocurrency to a new All-time High (ATH) of $3,523.59 according to data pulled from CoinMarketCap.
While the overall sentiment surrounding Ethereum can be adjudged as bullish, the current run in price was notably fueled by the unprecedented liquidations of about $375 million was recorded across all derivatives exchange. The short squeeze which forced the short sellers to buy back their positions pushed Ether's price up in response to an overbloated demand. The liquidations emerged as a cap to the weeklong run in the price of the cryptocurrency with over 35% gains in the trailing seven-day period.
Additionally, the growth strides of Ethereum can also be attributed to the continuous buyups by institutional asset managers as highlighted by CoinShares. According to the report, published weekly, liquidity inflows into Ethereum made by OTC trading Desks, renowned ETPs, Mutual Trusts, and other institutional-grade products came in at $30.2 million, bringing the total inflow to $13.9 billion.
Ethereum did not earn its reputation as an asset for institutional buyers the way Bitcoin has been branded, however, the burgeoning price of Bitcoin has pushed many investors with brewing interest in the space to switch to Ethereum.
The outlook of Ethereum and its rally to levels above $3,500 was also impacted by the growing interest in ETH 2.0 per the total deposits being recorded. The anticipated EIP 1559 upgrade, as well as the outpacing strides of the coin, has rekindled the bullish sentiments upon which it is riding at this time.
Many have speculated that Ethereum will flip Bitcoin in valuation in the future, while observers anticipate how that turns out, Ethereum's current utility as a DeFi backbone will also contribute to tilting investors toward the coin.
Image source: Shutterstock
---

Read More